Jennifer Whitty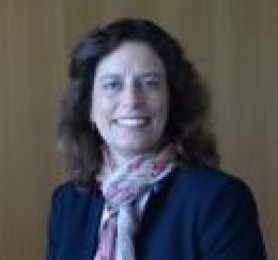 Jennifer Whitty is Professor of Health Economics and Head of the Health Economics Group at the Norwich Medical School, Faculty of Medicine and Health Sciences, at the University of East Anglia, UK. She is also an Honorary Professor at the University of Queensland and an Adjunct Professor at Griffith University in Australia. Jennifer is an applied health economist with a professional background in pharmacy. Her research focusses in particular on evaluating preferences, choices and values around health and healthcare delivery and using these preferences to inform economic evaluation and health care decision-making. Jennifer's research is supported by competitive and industry funding, including the Australian Research Council (ARC), National Health and Medical Research Council (NHMRC), and Departments of Health. Jennifer is a founding member of the International Academy of Health Preference Research (IAHPR), has authored over 100 peer-reviewed journal publications and is a member of the Editorial Board for the international journals "Medical Decision Making" and "Applied Health Economics and Health Policy". She has provided direct input to Government policy-making, including consultancy to the Australian Department of Health contributing to their health technology assessment processes. Jennifer is a member of the Health Services Research Board hosted at Universities UK (HSRUK), which brings together those who produce and use evidence to improve health services.
Publications since 2016:
Book Chapters
1. Whitty JA. Design principles for economic evaluations in pharmacy. In Babar Z-U-D (Ed). Economic Evaluation of Pharmacy Services. Elsevier Academic Press. [In Press, 2016]
Referred Journal Papers
Accepted for publication
3. Heard C, Scuffham PA, Ratcliffe J, Whitty JA. The Association between Misperceptions around Weight Status and Quality of Life in Adults in Australia. [Accepted Health and Quality of Life Outcomes 9Mar17]
4. Holly Foot/Christopher Freeman, Karla Hemming, Ian Scott, Ian Coombes, Ian Williams, Luke Connelly, Jennifer A Whitty, Nancy Sturman, Sue Kirsa, Caroline Nicholson, Grant Russell, Carl Kirkpatrick and Neil Cottrell. Reducing Medical Admissions into Hospital through Optimising Medicines (REMAIN HOME) Study: Protocol for a stepped wedge, cluster randomised trial. BMJ Open [Accepted March 2017]
5. Luregn J Schlapbach, Lahn Straney, Ben Gelbart, Janet Alexander, Donna Franklin, John Beca, Jennifer A. Whitty, Subodh Ganu, Barry Wilkins, Anthony Slater, Elizabeth Croston, Simon Erickson, Andreas Schibler on behalf of the Australian & New Zealand Intensive Care Society (ANZICS) Centre for Outcomes & Resource Evaluation (CORE) and the Australian & New Zealand Intensive Care Society (ANZICS) Paediatric Study Group. Burden of disease and change in practice in Critically Ill Infants with Bronchiolitis. European Respiratory Journal [Accepted 3 March 2017]
6. Chaboyer, W., Harbeck, E., Bucknall, T., McInnes, E., Thalib, L., Whitty, J., Wallis, M. & Gillespie, B. (in press). Initial psychometric testing and validation of the Patient Participation in Pressure Injury Prevention scale. Journal of Advanced Nursing [Accepted 7 February, 2017]
7. Tobiano G, Whitty JA, Bucknall T, Chaboyer W. Nurses' perceived barriers to bedside handover and their implications for evidence-based practice. [Accepted Worldviews on Evidence Based Nursing Journal 29 January 2017]
8. Whitty JA, Fraenkel L, Saigal CC, Groothius-Oudshoorn CGM, Regier DA, Marshall DA. Assessment of individual patient preferences to inform clinical practice. [Accepted Medical Care 22 Dec 2016]
9. Jeeva Kanesarajah, Michael Waller, Jennifer A Whitty, Gita D Mishra. The relationship between SF-6D utility scores and lifestyle factors across three life-stages: Evidence from the Australian Longitudinal Study on Women's Health. Quality of Life Research 2017 Accepted 6 Jan 2017 [In press]
10. Aitken LM, Chaboyer W, Jeffrey C, Martin B, Whitty JA, Schuetz M, Richmond TS. Indicators of injury recovery identified by patients, family members and clinicians Injury; In press [Accepted 13 October 2016]
11. Whitty JA, Spinks J, Bucknall T, Tobiano G, Chaboyer W. Patient and nurse preferences for implementation of bedside handover: Do they agree? Findings from a discrete choice experiment. Health Expectations 2016; DOI: 10.1111/hex.12513
12. Myers B, Donovan P, Whitty JA, Mitchell C, Coombes I. Prescribing and medication communication on the post take ward round. [Accepted Internal Medicine Journal 10 Sept 2016]
13. Snoswell C, Scuffham P, Smith A, Whitty JA. Economic evaluation strategies in telehealth: Obtaining a more holistic valuation of telehealth interventions. [Accepted Journal of Telemedicine and Telecare, 1 Sept 2016]
14. Lehman M, Gorayski P, Watson S, Edeling D, Jackson J, Whitty JA. Patient preferences regarding prophylactic cranial irradiation: A discrete choice experiment. [Accepted Radiotherapy and Oncology 12 Sept 2016]
15. Keller A, Gericke C, Whitty JA, Yaxley J, Kua B, Coughlin G, Gianduzzo T. A cost utility analysis of prostate cancer screening in Australia. [Accepted App Health Econ Health Policy 25 Aug 2016]
16. Kularatna S, Whitty JA, Johnson NW, Jayasinghe R, Scuffham PA. A comparison of health state utility values associated with oral potentially malignant disorders and oral cancer in Sri Lanka assessed using the EQ-5D-3L and the EORTC-8D. [Accepted Health and Quality of Life Outcomes 28 June 2016]
17. Heard C, Chaboyer W, Anderson V, Gillespie B, Whitty JA. Cost-effectiveness analysis alongside a pilot study of prophylactic negative pressure wound therapy. [Accepted Journal of Tissue Viability 6 June 2016]
18. Katharina Kieslich, Jeonghoon Ahn, Gabriele Badano, Kalipso Chalkidou, Leonardo Cubillos, Renata Curi, Carleigh Krubiner, Peter Littlejohns, Lanting Lu, Steven Pearson, Annette Rid, Albert Weale, Jennifer A Whitty, James Wilson. Public Participation in Decision-Making on the Coverage of New Antivirals for Hepatitis C [Accepted Journal of Health Organization and Management, 28th May 2016]
19. Wright, C. J., Zeeman, H., & Whitty, J. A. Design principles in housing for people with complex physical and cognitive disability: towards an integrated framework for practice. Journal of Housing and the Built Environment [In press, accepted May 19, 2016].
20. Zeeman H, Whitty JA, Kendall E, Wright CJ, Townsend C, Smith D, Lakhani A, Kennerley S. Study Protocol: Developing a decision system for inclusive housing: Applying a systematic, mixed-method quasi-experimental design [Accepted BMC Public Health 8 March 2016]
21. Snoswell C, Finnane A, Janda M, Soyer HP, Whitty JA. The cost-effectiveness of store-and-forward teledermatology: A systematic review. [Accepted JAMA Dermatology 16 Feb 2016]