Orthopaedic Podiatry Triage: Process outcomes of a skill mix initiative.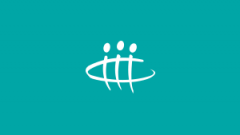 Published 21st August 2013
Homeming, LJ, Kuipers, P, Nihal, A
"Background. The Orthopaedic Podiatry Triage Clinic (OPodTC) is a 'skill mix' model of care developed in Queensland Health to address the problem of lengthy waiting times for orthopaedic surgery on foot and ankle pathologies. It is based on the recognition that many orthopaedic surgery referrals can be identified early and treated conservatively with
podiatry, averting the need for more costly and invasive surgical interventions. The model is collaborative and relies on screening and triage by the podiatrist, rather than delegation by the orthopaedic surgeon. Methods. Screening and triage through OPodTC was trialled at three Queensland Health hospital facilities during 2009 and 2010 to improve service timeliness. Patients identified by the OPodTC podiatrist as suitable for conservative management were provided with non-surgical podiatry interventions and discharged if appropriate. Those identified as still requiring surgical intervention after the benefit of interim conservative treatment provided by the podiatrist (or who chose to remain on the list) were returned to their previous place on the orthopaedic waiting list. This paper presents a summary and description of waiting list changes in association with this trial. Results. The OPodTC intervention resulted in a reduction in the non-urgent category of the waiting list across the three hospitals of between 23.3% and 49.7%. Indications from wait-list service data demonstrated increased timeliness and improved patient flow, which are core goals of these skill mix initiatives. Conclusions. This study highlights the potential of screening and triage functions in the skill mix debate. In this
example, conservative treatment options were considered first, suitable patients did not have to wait long periods to receive
timely and appropriate interventions, and those for whom surgery was indicated, were provided with a more targeted service."
Authors

Fill out your details to request the publication be emailed to you.
Publication Type
Journal Article
---