Pressure to perform: A content analysis of critical considerations in health coalition development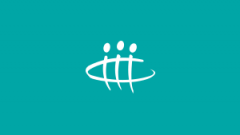 Published 26th May 2012
There is evidence that many promising coalitions fail to thrive, languishing for indefinite periods and/or collapsing before achieving their goals. The purpose of the current study is to conduct a qualitative investigation of a local coalition established to build a healthy community.
Design/methodology/approach – Text analysis and thematic coding of coalition interviews over two separate time points provided first hand insights into the experiences of coalitions as they develop and begin to implement change.
Findings – Two overarching processes defined each phase, namely: establishing potential (development phase) and fulfilling purpose (implementation phase). At the development phase, critical considerations related to the themes of "The Local Context", "Processes" and "Time", whereas at the implementation phase, critical considerations were focused on "Programs", "Information" and "Funding". The data clearly supported a shift in attention among coalition members that could be used in a preventative manner by coalition managers.
Originality/value – Left unattended, these critical considerations may contribute to coalition under-performance by compromising the functional integrity of the members and the entity as a whole. The processes identified in this paper offer a way of conceptualising what topics are critical to
coalition members at different phases of the coalition life cycle.
Authors

Professor and Executive Director

Fill out your details to request the publication be emailed to you.
Publication Type
Editorial Article
---