Realizing person-centred care in residential care facilities for young adults with complex and chronic disabilities: the understanding, perception and beliefs of workers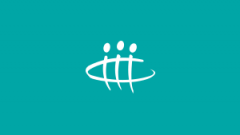 Published 21st August 2013
Rissanen, L., Ehrlich, C., Kendall, E., & Muenchberger, H
"Young people living with complex and chronic disabilities who require assistance with health-related needs are rarely receiving the optimum support and care that will enable them full participation in society, or simply to live as they choose. For young people with complex disabling health conditions, this situation may not only be unpleasant, but may have a detrimental impact on their outcomes. In Australia, considerable attention has been paid to the relocation of people from institutional care into community settings within purpose-built apartments. However, it is the service model and the residential workers who articulate that service model into practice that are crucial to stimulate better outcomes for young people.
In this study, a qualitative design was used to identify the major ways in which residential workers understood and articulated person-centred practice for young people with complex disabilities. Data was thematically analysed using an a-priori coding framework. The study identified four main themes relevant to person-centred practice in this setting, namely 1) recognition of the person in time and context; 2) recognition of individuality; 3) recognition of the relationship; and 4) promotion of autonomy. Importantly, the themes were connected in a broad and multi-level way through communication. The findings indicate that to enact behaviours congruent with person-centredness, residential care workers may need to reframe their professional role, image and values. However, participants clearly needed support, education and / or mentoring to improve their capacity to apply person-centred models, and also to create meaningful care partnerships. "
Authors

Professor and Executive Director


Fill out your details to request the publication be emailed to you.
Publication Type
Journal Article
---