Rethinking health planning: A framework for organising information to underpin collaborative health planning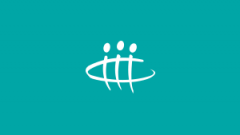 Published 26th May 2010
The field of collaborative health planning faces significant challenges created by the narrow focus of the available information, the absence of a framework to organise that information and the lack of systems to make information accessible and guide decision-making. These challenges have been magnified by the rise of the 'healthy communities movement', resulting in more frequent calls for localised, collaborative and evidence-driven health related decision-making. This paper discusses the role of decision support systems as a mechanism to facilitate collaborative health decision-making. The paper presents a potential information management framework to underpin a health decision support system and describes the participatory process that is currently being used to create an online tool for health planners using geographic information systems. The need for a comprehensive information management framework to guide the process of planning for healthy communities has been emphasised. The paper also underlines the critical importance of the proposed framework not only in forcing planners to engage with the entire range of health determinants, but also in providing sufficient flexibility to allow exploration of the local setting-based determinants of health.
Authors

Professor and Executive Director
Fill out your details to request the publication be emailed to you.
Publication Type
Journal Article
---