Social processes that can facilitate and sustain individual self-management for people with chronic conditions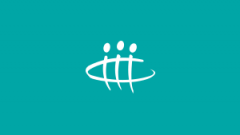 Published 26th May 2012
Recent shifts in health policy direction in several countries have, on the whole, translated into self-management initiatives in the hope that this approach will address the growing impact of chronic disease. Dominant approaches to self-management tend to reinforce the current medical model of chronic disease and fail to adequately address the social factors that impact on the lives of people with chronic conditions. As part of a larger study focused on outcomes following a chronic disease, this paper explores the processes by which a chronic disease self-management (CDSM) course impacted on participants. Five focus groups were conducted with participants and peer leaders of the course in both urban and rural regions of Queensland, Australia. The findings suggested that outcomes following CDSM courses depended on the complex interplay of four social factors, namely, social engagement, the development of a collective identity, the process of building collaborative coping capacity, and the establishment of exchange relationships. This study highlights the need for an approach to self-management that actively engages consumers in social relationships and addresses the context within which their lives (and diseases) are enacted. This approach extends beyond the psychoeducational skills-based approach to self-management into a more ecological model for disease prevention.
Authors

Professor and Executive Director

Fill out your details to request the publication be emailed to you.
Publication Type
Editorial Article
---