Registration
Registration for the Bold ideas, better solutions 2018 symposium is now closed.
The symposium will be held on Thursday 15 November 2018 at the Translational Research Institute (TRI) Auditorium at Princess Alexandra Hospital campus. All delegates are required to pre-register using the online registration system.
Check out the program HERE and join us to ignite new ways of thinking, harness new collaborations and inspire excellence.
Click here for Terms and Conditions of event registration.
If you live and work in a rural or remote area and are unable to attend the symposium, copies of the symosium proceedings, presentations, and posters will be available on the website following the event.
Below are video conference access details available to live stream the symposium virtually via zoom video conference platform: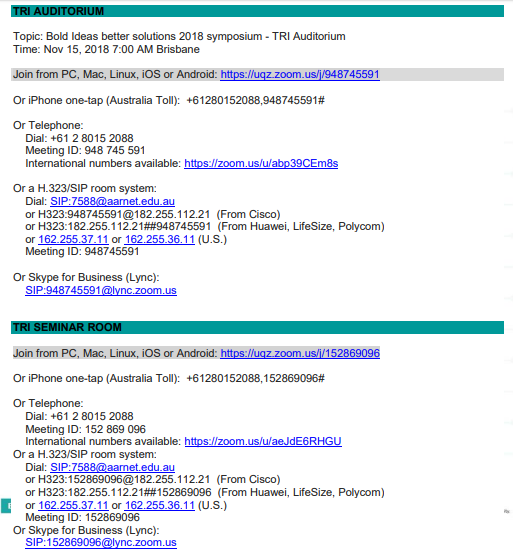 Copies of the symosium proceedings, presentations, and posters will be available on the website following the event at