Learning outcomes and schedule
What can you expect to learn?
By the end of this learning module, you will be able to:
Describe meaningful and authentic consumer involvement in research.
Outline the steps involved in the research
Recognise different levels of involvement that exist for consumers in research.
Recognise skills and attributes required as a research team member.

Module schedule
This module consists of following 6 topics, which are best completed in order: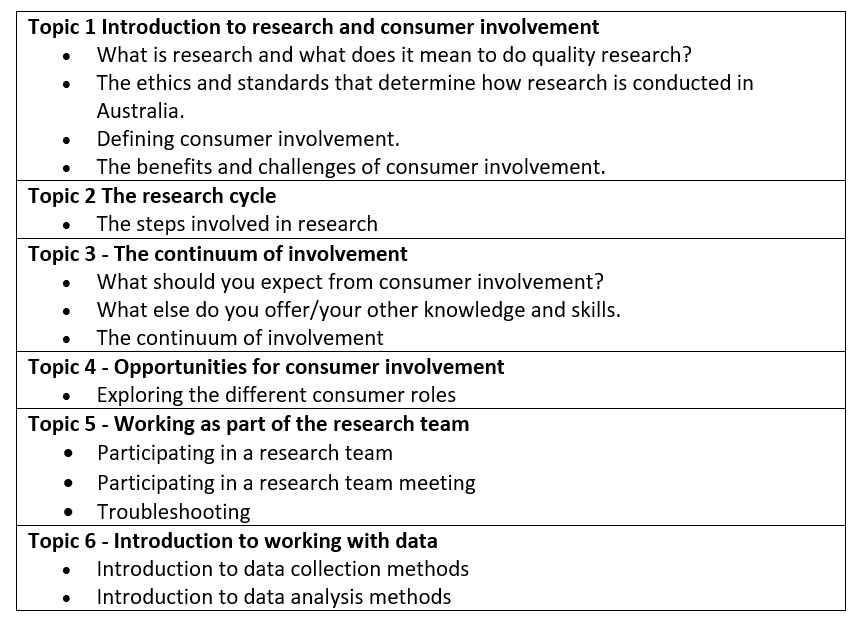 Each topic includes information to read, videos to watch, targeted questions for self-reflection and knowledge checking in the form of a short quiz. Most of the topics will take about one and a half hours to complete. It is recommended that you work through all of the content included in each topic.