Our Patron and Ambassadors
Our patron and ambassadors are passionate and strong advocates who actively promote and support our mission, research, events, and vision of the future in which dignity is a driving principle for all interactions that involve people with disabilities. They are all dedicated and influential members of the community who are experts in managing the impact of disability and sharing their experience about the process of recovery and living with disability.
In their roles, they will be working with The Hopkins Centre to contribute to research and explore the needs of those who use disability and rehabilitation services. They will address topics of relevance and importance to the community and will encourage others living with disability to join in the effort. We are honored to have the support of the following patron and ambassadors, who are committed to leading the change in engagement, by embedding people with disability into the fabric of research and practice.
Our Patron
Kevin Cocks AM D.Univ
Champion of human rights
Advocate for people living with disability and inclusive society
Kevin Cocks AM D.Univ is a well-respected champion of human rights. He has dedicated himself to pushing for an inclusive, accessible and diverse Queensland through legislative and policy reform and State-wide advocacy. Until recently, he was the Queensland Anti-Discrimination Commissioner. In February 2018, his term of appointment came to an end and he now uses his important role as Patron of The Hopkins Centre, to push for evidence-based reform.
Kevin has pursued a lifelong fight for the rights of people with a disability, and has always been an inspiring advocate and role model. As a young man, Kevin sustained a C6 complete quadriplegia in a sporting accident. Through his personal experiences, he brought a wealth of knowledge and wisdom to the role of Anti-Discrimination Commissioner, where he focused on protecting the principles of dignity and equality for everyone.
Before he was appointed as Commissioner in February 2011, he used his passion to advance the work of Queensland Advocacy Incorporated, a legal advocacy organisation dedicated to protecting the human rights and fundamental needs of people with a disability in Queensland. One of his most notable achievements was in 1993 when Kevin successfully fought the State Government in court to have an accessible lift installed at the front of the Brisbane Convention Centre. Kevin also worked with Spinal Life Australia in launching the annual Robert Jones Oration event in memory of the late disability advocate. This event continues to drive important conversation around accessibility, a topic that must never fall off the national agenda.
Kevin's outstanding contribution to the reform and development of professional disability services in Queensland and nationally was recognised in 2003 with the award of a Centenary Medal for service to the Australian community. In 2005 he received an Australian Human Rights medal from the Human Rights and Equal Opportunity Commission for his dedication to disability rights. Then in 2010, he was made a Member of the Order of Australia in recognition of his contribution to making Queensland a better place for people with a disability, as an advocate for the promotion and protection of individual human rights, and as a contributor to the reform and development of disability services.
Our Ambassadors
Alan 'Hammer' Bloore
Global Ambassador for Richemont Group 1999-2018
Fundraising ambassador for "Sporting Wheelies and Disabled Association"
Patient educator, Advocate and Presenter representing Qld Health and PAH Spinal UnitSpinal Injury Association Presenter
Leaving Brisbane at 14 to accept a scholarship at Hopmans tennis academy in Florida turning 16 he then entered the ATP circuit, 7 years a Pro Tennis Player on the ATP tour. After retirement from the
tour Alan went on to develop the largest chain of Health and Fitness centres in the Southern Hemisphere at that time with staff of over 350. The business was franchised resulting in a successful sale of the operation. The Author of published books and manuals, 6 years as a professional speaker, President of the Industry Association for 10 years also representing Sport Rec and Racing on a National & State level for 7 years. Has been a great supporter of the Variety Club of Queensland as a board member in 2000 hammer was runner up on the National Endurance Jet Ski Tour and also campaigned & chartered his maxi yacht "Hammer of Queensland" in numerous blue water classics.
Currently he has a Property Development firm and is an Angel investor. Alan (otherwise known as Hammer) holds a portfolio of companies and investments and is the trustee of 2 trusts which keeps him more than busy. In 2006 hammer suffered a complete spinal cord injury just below the neck from a freak maritime accident rendering him an Asia A high thoracic paraplegic. However, that has not stopped him making use of his new injury and in fact has allowed him to use his public speaking skills helping both government and the private sector as a presenter for QLD health, allied health professionals, clinical practitioners, spinal injuries association and the Brisbane spinal unit which he values dearly as a way to help the community!
After his injury, Hammer has travelled the world in his wheelchair keeping a promise he made after the accident to never let his injury stop him from doing what he wants! Most recently, Hammer has returned from the university of California Berkeley where he became one of the world's first ever Test Pilots for a new Ekso Skeleton. He is an avid advocate for safe regulated non-invasive treatments and rehabilitation! As well he has been involved with FDA clinical trials and the journey from conception to completion for 4 stages.
Dr. Dinesh Palipana OAM
Emergency Doctor and Researcher, Spinal Cord Injury Project
Dinesh was the first quadriplegic medical intern in Queensland, and the second person to graduate medical school with quadriplegia in Australia. He earned a Bachelor of Laws (LLB), prior to
completing his Doctor of Medicine (MD) at the Griffith University. Halfway through medical school, he was involved in a catastrophic motor vehicle accident that caused a cervical spinal cord injury.
After graduating from medical school Dinesh faced significant challenges in gaining an internship. As a result of the barriers medical students and doctors with disabilities face, he has advocated for
an inclusive medical profession. Dinesh became a founding member of Doctors with Disabilities Australia.
Dinesh is currently a resident in emergency medicine at the Gold Coast University Hospital and an Associate Lecturer at the Griffith University. He is currently the Team Doctor for Gold Coast Titans Physical Disability Rugby League Team. He was awarded the 2019 Medal Order of Australia for service to medicine, as well as 2019 Junior Doctor of Year and 'Change Making' in National Awards for Disability Leadership. He was also the third Australian in 2019 to be awarded the prestigious Henry Viscardi Achievement Award, which is a global award in recognition for his work in advocating for people with disabilities. Dinesh was the Gold Coast University Hospital's representative in the Australian Medical Association Queensland's Council of Doctors in Training in 2017 & 2018. He is a member of the Scientific Advisory Committee of the Perry Cross Spinal Research Foundation; and the QUT Alumni Board.
Dr. Gary Allen

Senior Policy Officer, Research Ethics & Integrity, Office for Research, Griffith University
Gary has worked in the human research ethics area since 1997, working with a number of research institutions, state and federal departments, private companies and research ethics committees in Australia, Canada, the United Kingdom and Vietnam. He has a degree in education and a professional doctorate in social sciences. His doctoral thesis on the establishment of positive institutional research ethics arrangements was recognised with an Outstanding Doctoral Thesis Award from the Queensland University of Technology. Gary has a full-time and ongoing position as a Senior Policy Officer at the Office for Research, Griffith University, Queensland, Australia.
His knowledge and expertise in regards to the national and international governance of ethical conduct in research has resulted in him serving on numerous national committees, on four separate occasions as a training facilitator for the NHMRC and to advise the committee working on the 2007 review of the National Statement with regards to the conduct of proportional review. Gary is a current member of the Australian Health Ethics Committee and is serving on a number of NHMRC working groups.
Gary is a frequent presenter at conferences and has been invited by a number of Australian universities to conduct workshops on the National Statement and the Australian Code. In 2007, he co-presented a workshop with the then CEO of the NHMRC about the National Statement and the Australian Code. In 2007, his work in contributing to the learning of students in the human research ethics was recognised with a national teaching Citation from the Australian Learning and Teaching Council.
Gary's work in producing useful, clear, thoughtful and quality resource documents is nationally recognised. He is principal author of the Griffith University Research Ethics Manual, which is a booklet based resource for researchers, ethics reviewers and educators. In 2014 Griffith University commercialised the GUREM and licenses have been purchased by 7 universities, 2 more are signing the paperwork, and two government departments and two more universities are considering purchasing a license. He is a member of the sub-committee responsible for research ethics of the Australian and New Zealand Society of Criminology. He is also one of the founding members of the Australasian Human Research Ethics Association.
Enabled is an NFP virtual incubator for Australians living with a disability.


Stephen Dale
Speaker, Trainer, Mentor, Published Author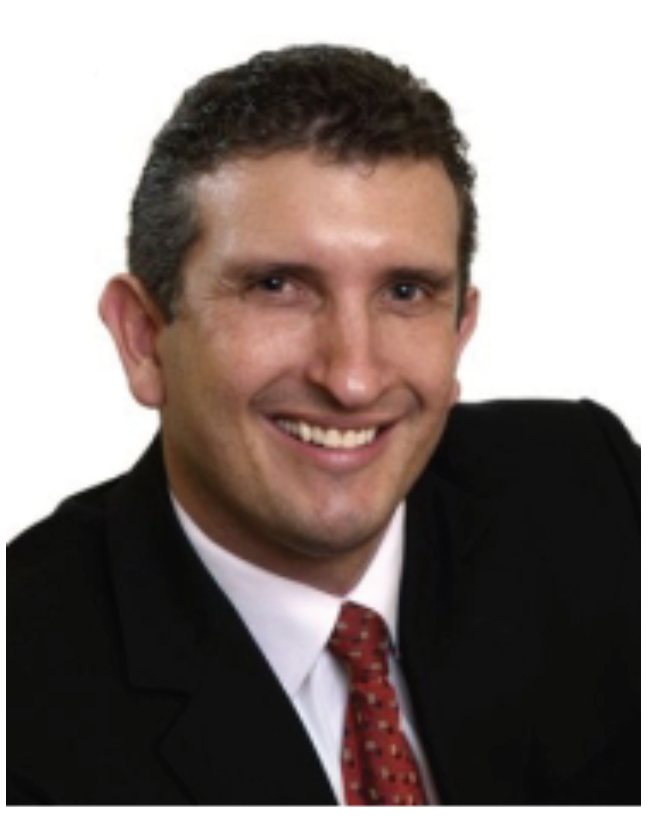 Stephen has faced extreme obstacles and been forced to make difficult choices. Instead of being broken by these difficulties, he studies, practices and teaches practical development systems in mental health, resilience, transformation and leadership. Stephen presents relevant solutions to enlighten and guide corporations, business leaders, community groups and todays' youth.
No-one understands the challenging consequences of traumatic brain injury better than keynote speaker, trainer in resilience and transformation and successful author, Stephen Dale. After years of managing his own recovery, Stephen now speaks professionally to students, business owners and the public about resilience and strategies for taking control of one's own life.
Click here to read his story
Tim McCallum

International singer
Advocate for people living with disability
After twenty-five years of diverse performance experience, Timothy McCallum is one of Australia's most exciting and loved local performers and is fast becoming an international phenomenon. But it almost wasn't to be. At the age of 18, he was well on his way to commencing a successful career in the music and theatre industry when a diving accident changed his life forever and potentially shattering his dreams of treading the boards ever again. After breaking his neck, leaving him a quadriplegic, doctors and specialists told him that he would never sing again the way he used to. But his resilient character and extraordinary spirit have touched the hearts of the arts community, as they have watched him defy the odds, rehabilitate and return to the stage to continue his performing career. Altering his singing technique to compensate for the physical challenges he faces because of his disability, he now sings better than ever, and with the voice of an angel, he is able to soar to the heights of some of the great tenor arias written. His achievements and experiences speak for themselves, but it's his voice that tells his story the best.
After his nation stopping performance on The Voice on Channel 9 in 2015, Tim has been touring much of Australia performing and speaking about his incredible journey, the barriers and challenges he has had to face and overcome to now be one of Australia's most sought after entertainers. Recently Tim has appeared at the Sydney Opera House, Crown Palladium, The Queenslands Children's Telethon, and at the Nations Capitol, Parliament House, for esteemed events and functions. But more importantly, these have been opportunities for Tim to represent the disability community and showcase the talents of those who strive through adversity.
His advocacy work is his equal passion to performing, and it's his attitude to spread a positive message about disability that have recently earned the following honors and performances at National Ambassador of Spinal Cord Injury Awareness Week, National Disability Awards Guest Artist and International Day for People With A Disability Ambassador. Tim has truly become the voice of Australian's living with a disability and his music touches the souls of all those he performs to. Tim leads peer-led group singing to enhance breathing, voice and wellbeing. Learn more about the Singing Cords Project.
Angel Dixon
2019 QLD Young Australian of the Year & Advocate for people with disability
The first agency signed model with a physical impairment to feature in a national television campaign, Angel Dixon's mission is to challenge societies perception of disability. The international Mercedes Benz Fashion Week model and 2019 QLD Young Australian of the Year is a passionate activist for universal design and inclusion. Aware of the power that the media has in forming perceptions, Angel is advocacy manager for not-for-profit organisation, Starting With Julius, and CEO of the Attitude Foundation. Both organisations seek to accelerate the inclusion of people with disability through the creation of authentic media and education on inclusive principals. Learn more about: attitude.org.au and startingwithjulius.org.au.
Alison McDonald
Architect, Artist, Research Fellow, Adjunct, Griffith University (Architecture) Cities Research Institute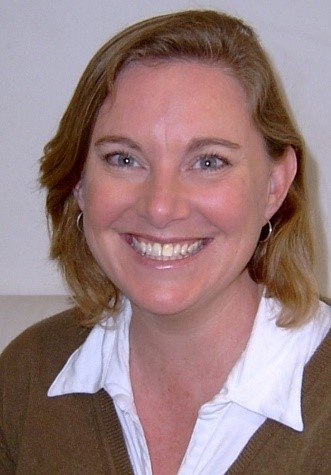 Alison is an Architect, Sustainable Design Consultant, and University Academic. She is experienced in sustainable development, having designed and delivered public buildings and precincts with a focus on generating positive environmental, ecological, social, inclusive and economic impact. And has augmented her infrastructure practice with international aid projects in developing &/or remote regions. Alison is a recipient of multiple awards for architecture, sustainability and academia, including National and International Architectural awards. And she advocates net-Positive Development, believing good design does not limit. As an academic she co-ordinated and delivered the Sustainability courses for Built Environment and Engineering Faculty with Queensland University of Technology before developing Advanced Design, Advanced Integrated Technology and Sustainability courses for Griffith University's Master of Architecture Program.
Alison's research explores human-centred environments and implementation of inclusive sustainable architecture, with the goal of creating cognitive enriching ennvironments for all. This is an area of personal interest after incurring various injuries including a closed head injury following a significant accident. Alison's lived-experience brings fresh perspective to her professional foundation in design, building performance, architectural science, community metabolism, and sustainable learning environments. Alison experiments with art-based creative-work research to inform, provoke, and explore translation between designer, user and cross-disciplinary research; particularly in sustainable architecture, wellbeing and neuroscience. View her linked in profile at here.

Belinda Adams
Mother, Carer, Budding screen writer and Advocate for people with disability
Belinda and her family have been personally touched by brain injury, with her son receiving life threatening injuries following a car crash in March 2012. She was an integral part in her son's rehabilitation and is still key in his continued rehabilitation. With her first-hand experience of brain injury, Belinda shares her story with others through her films and partners with Synapse in their mission to reconnect those in the community living with or affected by a Brain Injury. Read more about her story.
Justin Hua
Citizen Ambassador and co-researcher at the HabITec Lab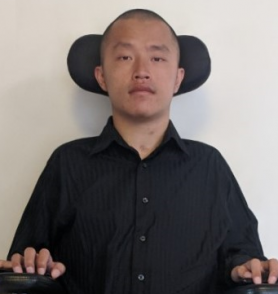 Justin is a Citizen Ambassador and co-researcher at the HabITec Lab. As a volunteer to this initiative, and with a keen interest in assistive technology and problem solving, Justin is focused on developing technologies that enable people with disabilities to live more freely and independently. Justin became a C3 Quadriplegic due to a motor vehicle accident (my older brother also becoming a C6-7) in April 2014 and was in ICU for 3 weeks then in the Spinal Injuries Unit at the PA Hospital for another 7 months undergoing therapy and rehabilitation. Justin is grateful for the opportunity to apply himself as an ambassador in a way that can hopefully help others living with a disability using my experiences and to learn more about the challenges that other people in a similar situation may face.
Hannah Gawe
Ecologist, with a Bachelor of Science (Biology) and honours in the research field of evolutionary ecology.
Hannah has been a quadriplegic for most of her life, being hit by a car at age 3, while crossing the road in front of her family home. This accident resulted in her having a C-7 Spinal Cord Injury, affecting her ability to walk, use a bathroom unassisted, and her upper limb function. Although this was a great challenge, her family have always made sure that she was included in any aspect of life that she ever wanted to be apart of. From simple things such as schooling or getting out and about, to more adventurous travels, such as seeing the Mona Lisa, or having a ride on The Shotover Jet.
Hannah truly believes, that despite having a disability, people can do whatever they want in life. Due to this, the research she is interested in is in exporing what is holding people with disabilities back from engaging in social outings. She is hoping to look at the legislation surrounding accessibility to public places and venues, and the engagement of these policies to people with a Disability.
Hannah is excited to have the opportunity to work with the Hopkins Centre as an ambassador and to provide greater representation of what disability can be. Hannah hopes that through her research and ambassadorship, she can discover and promote the opporuntities avavailable for people with limited function, and share the message that people with a disability should be able to have as much social interaction and fun as any able bodied person.
Paul Robinson
Citizen Ambassador and HabITec co-researcher
Paul is currently studying for his Bachelor of Engineering at Griffith University. As a Citizen Ambassador and HabITec co-researcher, Paul brings a wealth of expertise in 3D design and printing to the team, enabling us to use modern technology to solve everyday problems.
Andrew Gall
Doctor of Visual Arts and Tasmania Aboriginal
Andrew Gall is a Tasmania Aboriginal, he is a pakana (Aboriginal man) from lutruwita (Tasmania). He is a Griffith University student studying Doctor of Visual Arts.
Find out more about his story here
Aunty Lauraine Barlow
Respected Aboriginal Elder
Lauraine is a descendant and elder of Mandingalpa Clan, Yidiny tribe and Kulla Kulla Clan, Lama Lama tribe in North Queensland. Her Aboriginal name is Jana-n Jigiddirri Jigiddirri, which means "standout willy wagtail". Recently, she was honoured with a third name, Buligud, which means Grandmother. Lauraine has struggled with chronic illnesses all her life and moved to Brisbane in 2000 to be closer to medical care. Two of her children have disabilities and she cares for many other children with high support needs. She is a respected member of the community and has been a community researcher since
2003 focused on improving opportunities for First Peoples. She is now a trained -leader of the Chronic Disease Self-Management Course and has helped hundreds of Indigenous women with illnesses and disabilities to regain their strength through Indigenous culture and cohesion. Lauraine recently featured in the International Indigenous women's forum about Indigenous Ways of Knowing and the video produced for Queensland Health called "Murri Women Yarning". Her written story has also been included in two books.
In our research, Aunty Lauraine provides cultural stewardship, where non-Indigenous people are involved in the leadership of research, it is important that they engage with trusted cultural advisors.
Lauraine's story, in its multiple forms, has inspired other Indigenous women with chronic conditions or disabilities to telling their stories, enlightening even more women about important issues. She has completed her qualifications as an Indigenous Health Worker, has become a telephone counsellor and has been employed as a community health promotion consultant, where she "officially" uses her story to motivate people to engage in healthy lifestyles.
At the recent launch of her video, Lauraine stated, "I never thought my story was worth anything until one day when two lovely white researchers asked me to tell my story. We talked many times and I told my story—my story has helped people all over the world and now I tell my story all the time—my story is worth something and I've been telling it ever since".
Ambassador Council
The Ambassador council was launched in January 2018 with the focus on the importance of valuing the voice of people with disabilities in all decision making and discovery. In their roles as Ambassadors, they will be working with THC members to ensure research conducted in the Centre is in line with the needs of those who use disability and rehabilitation services, and addresses topics of relevance and importance to the community. The council is led by Dr Mandy Neilsen, as chair and well-known local social worker. She completed her PhD in chronic pain after sustaining a crippling back injury and has worked tirelessly for many years to improve services for people with chronic pain. She is a board member of Chronic Pain Australia, and served as Vice President for 10 years.
The council met recently to welcome new Ambassadors and formulate an engagement strategy based on inclusion and embedding people with disability into The Centre's research, practice and design of services. Through partnerships between people with disabilities, researchers, policy-makers, clinicians, industry and community, the Centre is focused on exploring bold ideas and better solutions for the future.
More information coming soon on research opportunities, engagement, impact and experience hub. If you have a story or experience you wish to share, contact us hopkinscentre@griffith.edu.au.

Stay tuned to hear more about The Hopkins Centre Ambassador Council throughout 2020