Making sense of change: patients' views of diabetes and GP-led integrated diabetes care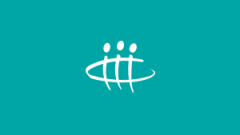 Published 5th December 2014
Letitia H. Burridge PhD MPH BN (Hons),* Michele M. Foster PhD B SocWk (Hons),† Maria Donald BA (Hons) PhD,‡ Jianzhen Zhang PhD MPH(TH) BMed,* Anthony W. Russell PhD MBBS§ and Claire L. Jackson MBBS MD MPH CertHEcon GradCert Management
FRACGP GAIC
Background: Health system reform is directed towards better management of diabetes. However, change can be difficult, and patients' perspectives are a key aspect of implementing change.
Objective: This study investigated patients' perceptions and experiences of type 2 diabetes (T2DM), self-care and engagement with GP-led integrated diabetes care.
Design: Qualitative interviews were conducted with purposively selected patients with T2DM following their initial medical appointment in the new model of care. Normalization process theory was used to orientate the thematic analysis, to explain the work of implementing change.
Setting: Two specialist GP-based complex diabetes services in primary care in Brisbane, Australia.
Participants: Intervention group patients (n = 30) in a randomized controlled trial to evaluate a model of GP-led integrated care for complex T2DM.
Main outcome measures: Participants' experiences and perceptions of diabetes management and a GP-led model of care.
Results: Three themes were identified: sensibility of change, 'diabetic life' and diabetes care alliance. The imperative of change made sense, but some participants experienced dissonance between this rational view and their lived reality. Diabetes invaded life, revealing incongruities between participants' values and living with diabetes.They appreciated a flexible and personalized approach to care.
Discussion: Participants responded to advice in ways that seemed rational within the complexities of their life context. Their diabetes partnerships with health professionals coupled providers' biomedical expertise with patients' contextual expertise.
Conclusions: Learning to manage relationships with various health professionals adds to patients' diabetes-related work. Providers need to adopt a flexible, interactive approach and foster trust, to enable better diabetes care.
Authors

Professor and Deputy Director
Publication Type
Journal Article
---