Accessible travel study featured in RACQ RoadAhead magazine
THC is excited to be featuring in Affilate Partner RACQ Road Ahead magazine, Queensland largest digitally distributed magazine.
Led by Professor Louise Gustafsson, this study aims to identify and find solutions to the challenges people with stroke, traumatic brain injury and spinal injury face when travelling. Read more about this accessible travel survey and the potential to remove travel barriers for people with disabilities.
Click here to participate in the survey and learn more about the study.
Click here to read the article.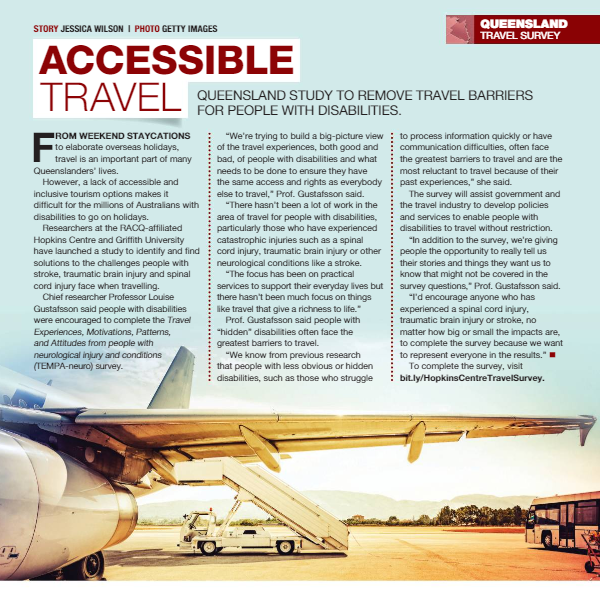 Click here to subscribe to future RACQ newsletters and view any archived items. More information to come on this RACQ partnership, research collaboration, and other research projects.
Tags: Accessible, Travel, ROAMM, Professor Louise Gustafsson
Related Articles
Comments