Bold Ideas Better Solutions 2022 Virtual
The Hopkins Centre's sixth annual Better Ideas Bold Solutions symposium (BIBS22) will be held virtually on Wednesday 30th November 2022.
This year's virtual symposium is focused on showcasing Hopkins research achievements, with the theme of the event concentrating on exploring bold ideas that can translate into better solutions for the future.

Event Details:
Date:       Wednesday 30 November 2022
Time:       10.00am to 1.00pm AEST
Virtual:      Virtual event link provided to all attendees to click on and access the virtual platform to watch presentation live and participate in group Q&A and discussion time

Registration link: https://bit.ly/3TV17k2

This is a FREE event, that welcomes all interested people, clinicians, researchers, citizens, people with lived experience, partners, industry and interested parties. Click here to register.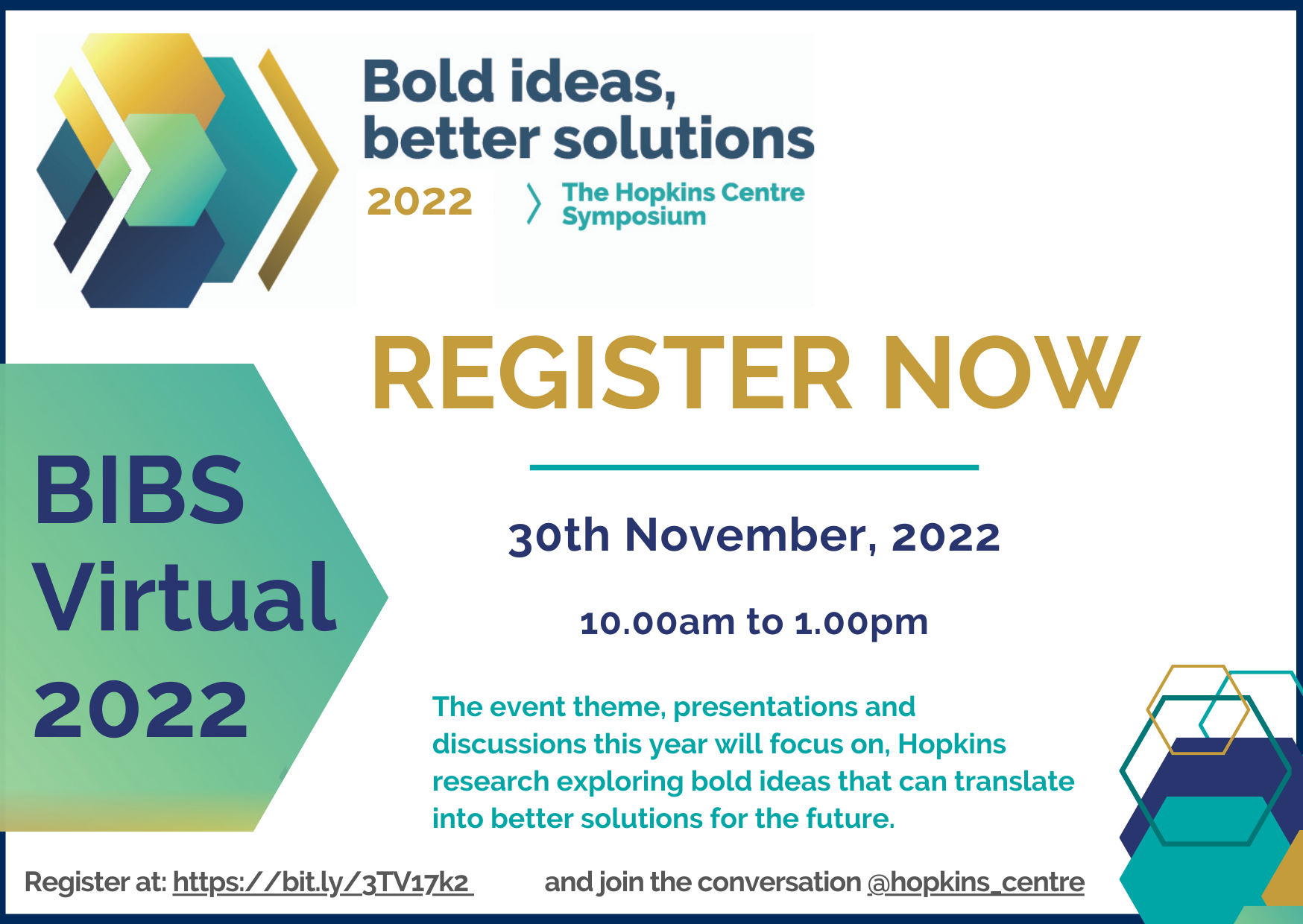 The BIBS22 symposium will showcase The Hopkins Center research into disability and rehabilitation. The topics presented will broadly reflect Hopkin's distinctive approach to interdisciplinary research that focuses on practical solutions to challenges that arise for both citizens and clinicians across the rehabilitation healthcare continuum. The BIBS22 program will feature a wide range of Hopkins partnership projects, sharing their insights and innovative strategies for consumer-citizen engagement.

Registration link: https://bit.ly/3TV17k2
This event is funded by The Hopkins Cente foundation partners, the Division of Rehabilitation, Metro South Health and Menzies Health Insititute Queensland, Griffith University, as well as the Motor Accident Insurance Commission (MAIC).

The Hopkins Centre acknowledges and appreciates the ongoing support received from the Motor Accident Insurance Commission (MAIC) in our research and translation events.