Consumer Engagement Strategy: A DoR and Hopkins Centre Initiative
Any update on our Consumer Engagement Project. We are currently in phase two of the project and are aiming to complete the project later this year.
Watch this space for more information and updates on this project and for BOLD ideas and BETTER solutions in meaningful involvement with consumers in the design and delivery of rehabilitation services.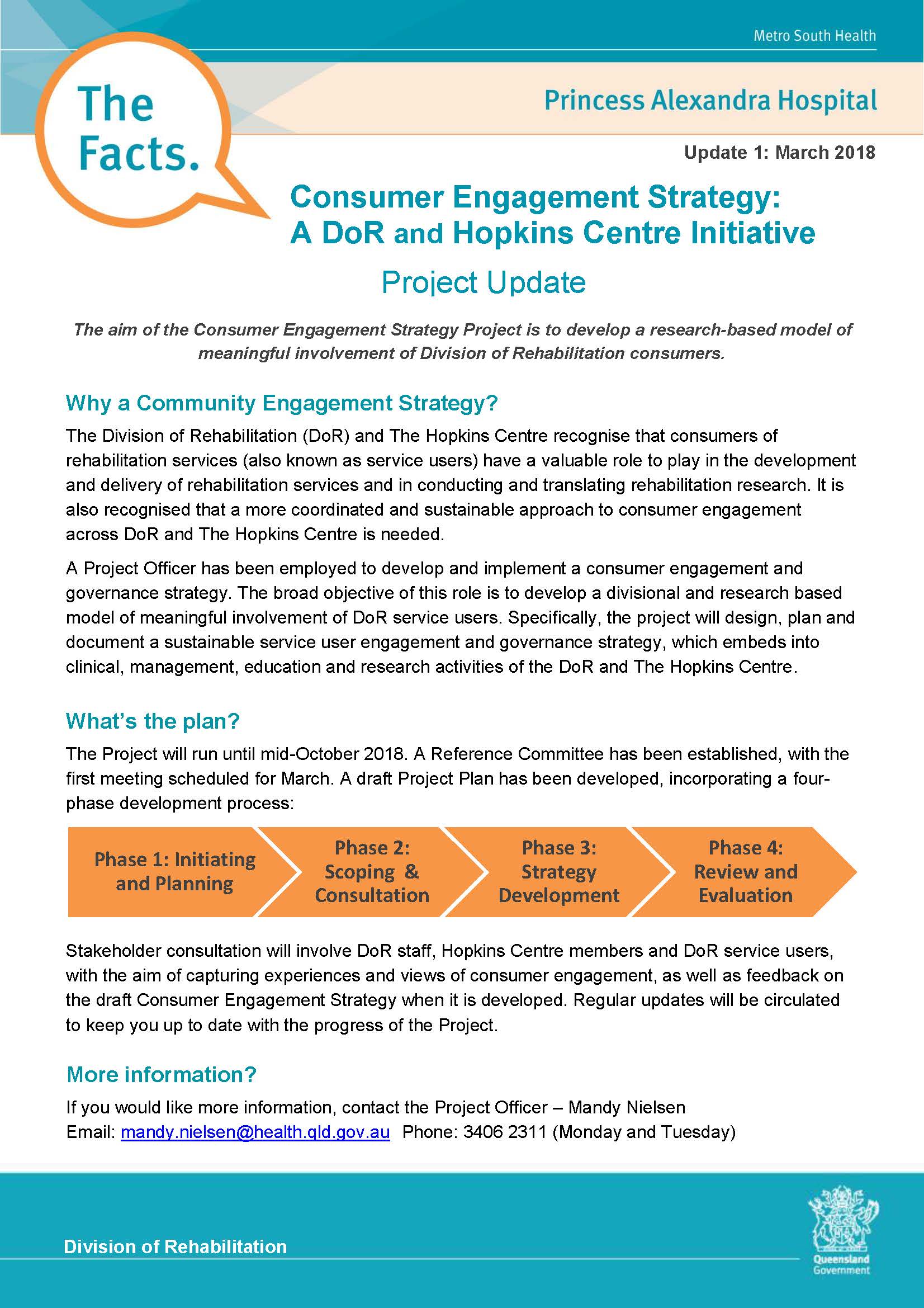 Tags: Consumer Engagement Strategy, Research-based Model
Comments