Have your say forum results from The Dignity Project
Employment in Australia for People with Disability
Following the results of the COVID-19 Impact survey conducted for people with disability through the Dignity Project and the severe impacts COVID-19 had respondents who were under employed or employed part-time, we felt it was timely to shine a spotlight on Employment in Australia for people with disability.
Throughout the month of March, we had numerous guest blog articles focusing on this important topic, in addition to an running a forum designed to gauge members experiences.
The Dignity Project Have Your Say Forum is a place for members to share stories that expose infringements of dignity or successful inclusion and make recommendations for change that can improve experiences in future. All responses submitted for forums are anonymous, and individual responses are not shared outside the platform, outside of overall descriptive results which are shared with industry partners and The Hopkins Centre members.
The results of this month's forum are expressed in the infographic below. Click here to download a copy.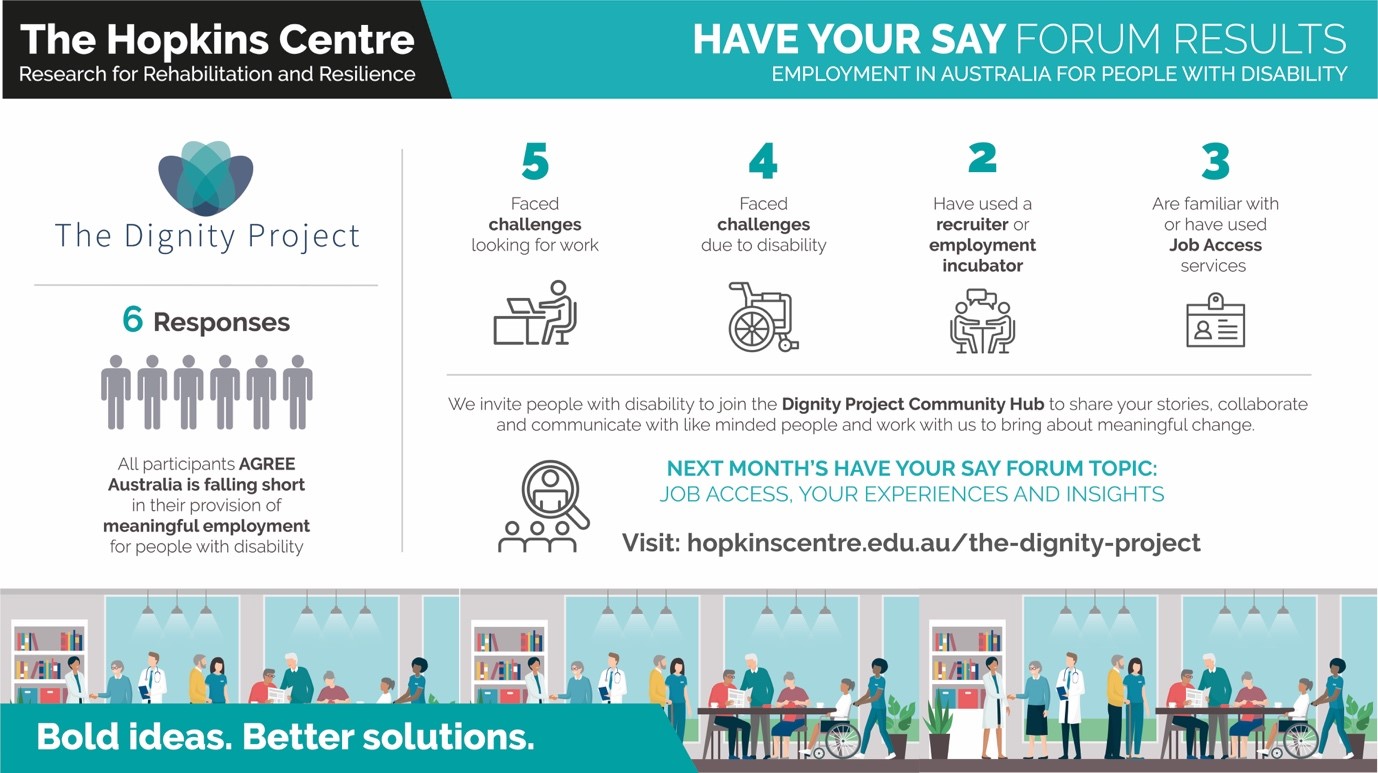 Tags: Dignity Project, Have Your Say Forum, Employment
Related Articles
Comments