Hopkins Hour: Engaging Citizens in Hopkins Research
Please join us for this virtual live event 'Engaging Citizens in Hopkins Research' on Thursday 19th August at 1.30pm.
Hear from Hopkins researchers and citizens about citizen engagement in research and the importance of meaningful inclusion to inform and enhance research.
Presented by Hopkins Researchers Michael Norwood, Kelsey Chapman, and Dr Camila Shirtoa. Along with Clinical Researcher Soo Oh from the HabITec lab, Co-researcher Angel Dixon OAM and citizens involved in research at The Hopkins Centre.
This is a one-hour virtual event via Microsoft Teams.
Click here to join the online event on Thursday 19 August 2021 at 1.30pm
Download attendee instructions here to assist in connecting to the event. Please join the meeting 10 minutes before commencement, to ensure ease of access and that you don't experience any technical issues.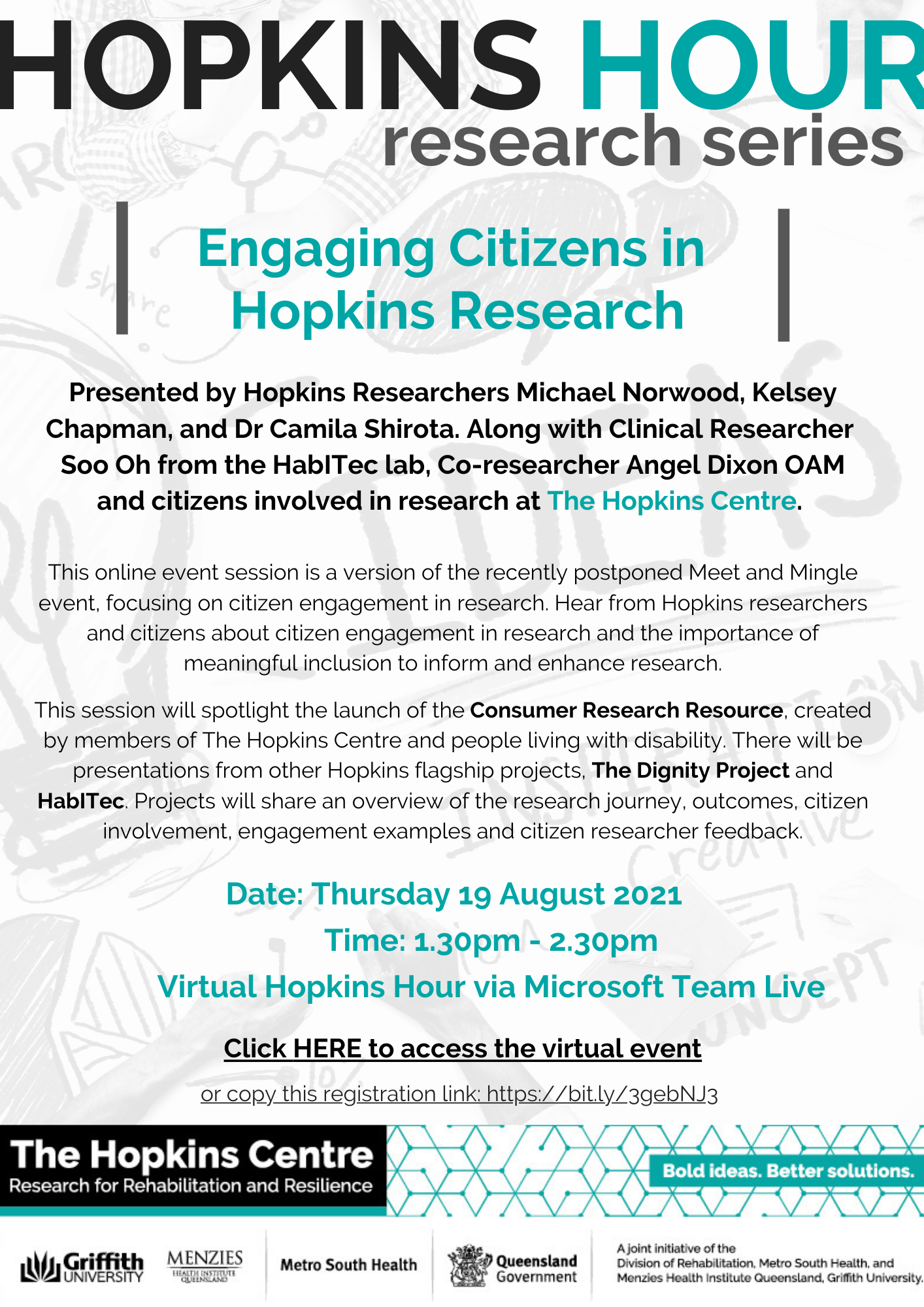 Tags: Hopkins Hour, Citizen Engagement, Dignity Project
Related Articles
Comments