James: Change your lens. Change your story.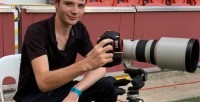 This week we are joined by James – a photographer, who has recently joined the team of Menzies Institute of Health Queensland and The Hopkins Centre, Griffith University.
Tell us about yourself.
My name is James, and I'm am a Queensland photographer.
What is something that people would find surprising about you?
I am a fully qualified volunteer rural fire fighter with the Rural Fire Service – a role I have enjoyed for 5 years.
What do you do for fun in your spare time?
Volunteer with the rural fire service
Take photos
Play computer and board games
Can you tell us about how you began your passion for photography? What is your favourite genre or style of photography?
My grandparents bought me a pretty basic camera when I was quite young, and I discovered I enjoyed taking photographs and capturing things in nature. I love nature photography, wildlife, plants and flowers. I really like using a macro lens to get very detailed closeup photographs, especially of flowers or bugs. Recently, I have moved more towards people and architecture.
What is your current area of interest at the moment?
I am passionate about photography and arts. In photography, I am enjoying taking photographs of people with a disability – to share and increase awareness of people with disabilities and help others get a better understanding of what living with a disability means. I am also enjoying editing photographs from a visual art perspective, creating photographs that are a little more abstract, unique and stand out from the norm in an artistic way.
What inspires you?
That's a difficult question, because inspiration can come from anything and understanding how to structure the photo to make it look the best is the photographer's main job. I like photographs that are colourful, natural and authentic. But I also like taking those photographs and using them artistically.
Tell us about the equipment and software you use
I use a canon 5D MK4 body
24 70 mm lens
70 200 mm lens
50 mm prime lens
I use the Adobe CC suite of editing software, including Adobe Photoshop and Lightroom.
I have an Instagram account where I share my favourite images. Visit me at: https://www.instagram.com/nylandjames/ please feel free to comment, like and share.
You are engaged as photographer with The Hopkins Centre and Menzies Health Institute Queensland. Can you tell us about one of your favourite shoots so far?
Photographing the research labs and in particular Professor James St John's spinal research program. The cell printer was fascinating, and as well as taking some great photographs I got to meet a really impressive researcher and learnt a lot about the fascinating research he is doing. I also had the privilege to meet Perry Cross AM and hear about his work to raise funds for spinal research through the Perry Cross Spinal Research Foundation.
Can you tell us a little about your disability and experiences including employment?
I have Autism Spectrum Disorder Level 1, ADHD and learning differences. These can make it hard to learn and understand quickly, and to concentrate for long periods of time. I have tried a few fields of work, but photography is my absolute passion and where I really want to be.
How are you enjoying flexible work arrangements and working from home? How does working from home benefit you in your role?
I really enjoy working from home, it's an environment I am familiar with and comfortable in. There are few distractions which makes it easier to concentrate. I have all the tools around me that I need and my own set up that I know how to use.
However, I do enjoy working on site, being with other people, seeing and learning new things. Photoshoots are great for this because I can go to new places and meet new people with a purpose and to do a job, so I am less afraid and don't feel out of my depth.
What does dignity mean to you?
Treating people with decency and respect, giving everyone a fair go, and accepting people for who they are.
Do you have a specific incident relating to dignity that you would like to share, or feel others would resonate with and learn from?
Workplaces have told me I can't work there because of my disability; I have been told people don't like people with autism and I have been bullied at school and in work. That has made me feel very down and unhappy and mostly lonely. People who treat me with dignity, like the people at The Hopkins Centre and Menzies Institute, make me feel included and part of their team, and put me in a positive and hopeful frame of mind.
Do you have any advice you would like to share with our readers?
​​​​​​​Do what makes you happy, and makes you want to go to work every day. If you employ someone with a disability, don't see it as a limitation – more an opportunity to find their unique strengths and benefit from them.

A selection of photos from James' recent photo shoots for Clem Jones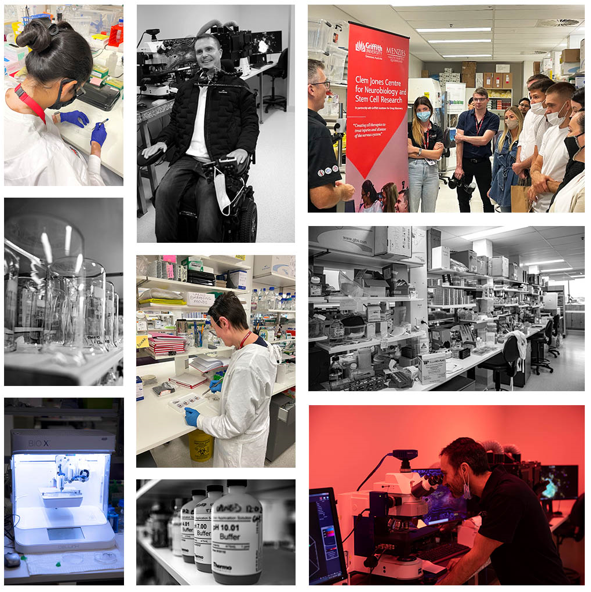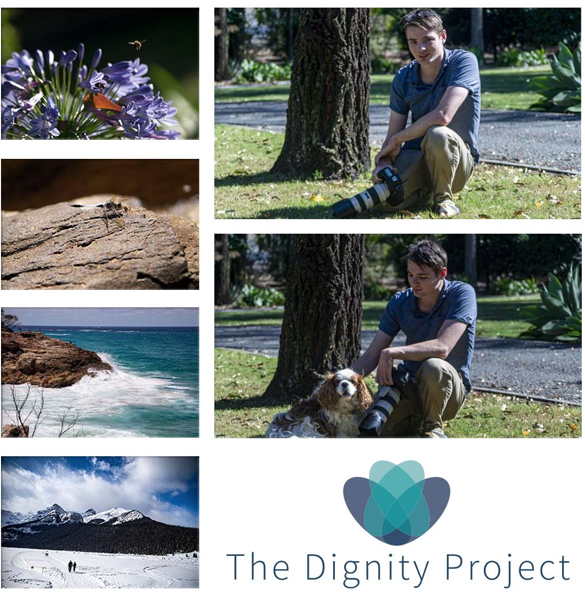 To read the rest of this blog and others in full, visit The Dignity Project and join the Community Hub, by clicking the button that says "Join the Community Hub": http://www.hopkinscentre.edu.au/the-dignity-project
Comments