Jo's Things of Interest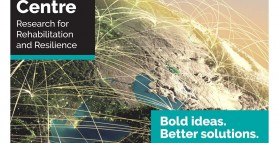 The National Disability Employment Strategy
A staggering one in five Australians – about 4.3 million people – are living with some form of disability. The Australian Government recognises that people with disability can face many, and sometimes overlapping, barriers to employment, which prevent their full social and economic participation in Australian society – and whilst there has been significant investment directed at addressing these barriers through the Department of Social Services, NDIS, Job Access and other schemes, more work needs to be done.
This year, the Federal Government will release a new National Disability Employment Strategy to address the disadvantage experienced by people with disability looking for work. This ten-year commitment will improve employment outcomes, access, inclusion, equality and dignity for working aged people with disability within Australia.
Read more here: https://engage.dss.gov.au/national-disability-employment-strategy/
Apple iOS Updates
Apple have released some exciting updates to their new operating system iOS15. Amongst these are some excellent updates for accessibility that I wanted to share with you, including:
Voice search: Search the web using just your voice.
Wallet: Add your ID cards and keys to unlock your home, garage, hotel room and workplace.
Live Text Translation: Understands seven different languages. Tap and translate.
Siri: Audio of your Siri requests, never leaves your device. Ask Siri to share items onscreen like photos, web pages, news, and more. If the item can't be shared, Siri will offer to send a screenshot instead.
Accessibility
Customise display and text size settings for each app.
Bold or enlarge text, increase contrast, invert colours, and more.
Explore people, objects, text and tables within in more detail with VoiceOver.
Navigate receipts and nutrition label values in logical order.
Move your finger over a photo to discover a person's position relative to other objects in the image.
FaceTime
Chat with multiple people at once.
Invite anyone to FaceTime, even if they are using Windows or Android.
Meeting Scheduling: Schedule and share FaceTime calls with a unique web link.
Screen Sharing: Share your screen with everyone in your FaceTime Call, whilst seeing and talking face to face with one another.
Grid View: Talk to multiple people at once and show each person in the same-size titles, so you can have conversations with a large group.
Portrait Mode: Inspired by Portrait Mode in Camera, this new video effect puts the focus on you and not what's behind you (great for lip reading especially).
Mic Modes: To minimise background noise.
See the full list of what's new: https://www.apple.com/ios/ios-15-preview/features/
View the keynote presentation: https://www.apple.com/apple-events/june-2021/
The Power of Suffering: Growing through life crises by David Roland (Book)
https://davidroland.com.au/the-power-of-suffering/
The Deaf Divide, Insight, SBS, Episode 14, Tuesday 15 June (Television)
https://www.sbs.com.au/news/insight/tvepisode/the-deaf-divide
Vision Australia: Digital Accessibility Training, June to August (Online Training)
https://www.adcet.edu.au/resource/10601/vision-australia-digital-accessibility-training
Centre for Accessibility: Australian Access Awards 2021 (Awards)
Centre for Accessibility Australia is proud to announce the return of this bi-annual event in 2021. The call for nominations opened on the 20th of May 2021, coinciding with Global Accessibility Awareness Day.
https://www.accessibility.org.au/awards/
Alternative Text: 10 Tech Tips (Tips & Tricks)
Tags: Accessibility, The Dignity Project
Related Articles
Comments