Meet and Mingle - research expose and virtual reality experience
The Hopkins Centre held their fifth Meet & Mingle event this week, with the focus on centre research into autism, policy and service systems, and the exploration of virtual reality technology.
With over 34 people attending at Griffith South Bank and Gold Coast campus's, it was a lively event with the opportunity to experience Microsoft Health's latest tech gadget, the impressive interactive HoloLens mixed reality smartglasses. Attendees enjoyed exploring this first hand, with a consistent waiting line, to 'play' and explore the augmented reality experience.
The night featured our Gold Coast research team sharing their research and expertise in autism impacts and contribution to positive change. Associate Professor David Trembath and the team spoke about what we can do in own work and life to promote individuality, celebrate diversity, foster collaboration, and build a community of understanding and action. Attendees wore blue in recognition of World Autism Awareness Day to raise awareness, acceptance and great understanding.
We heard from the policy and service systems team on the fundamental shift in policy ideas, design and architecture of systems, new discoveries, and the need to navigate the complexities of a contemporary environment. Dr Eloise Hummell gave a comprehensive overview of the portfolio of projects the team has in financing and governance of lifetime care, with the focus on the major transformation of the disability sector and systems with the introduction of the NDIS.
Presentations by Dr Daniel Harvie and Ms Soo Oh about the explosion of tech opportunities and the diverse amount of THC projects leveraging VR technology stimulated a lot of interest. Attendees enjoyed learning more about the different opportunities and new applications including Dr Daniel Harvie's, interactive display imaging uses of extended reality in rehabilitation with a VR headset which in which he is exploring in the area of persistent pain as part of his Hopkins funded seed project.
The Webb Centre once again provided the beautiful city sunset views which added to a great atmosphere. It was another a great opportunity to come together and celebrate centre research and learn more about new exciting opportunities coming to fruition.
If you were unable to attend, please see a copy of the event presentation, films and images below. We hope to see you there next time and please check out upcoming events.
Short videos viewed from:
Rhylee Sulek (PhD Candidate) Supporting successful transitions
Dr Jessica Paynter on enhancing uptake of evidence-based interventions
A/Prof Marleen Westerveld on Learning and Literacy
Some images from the event: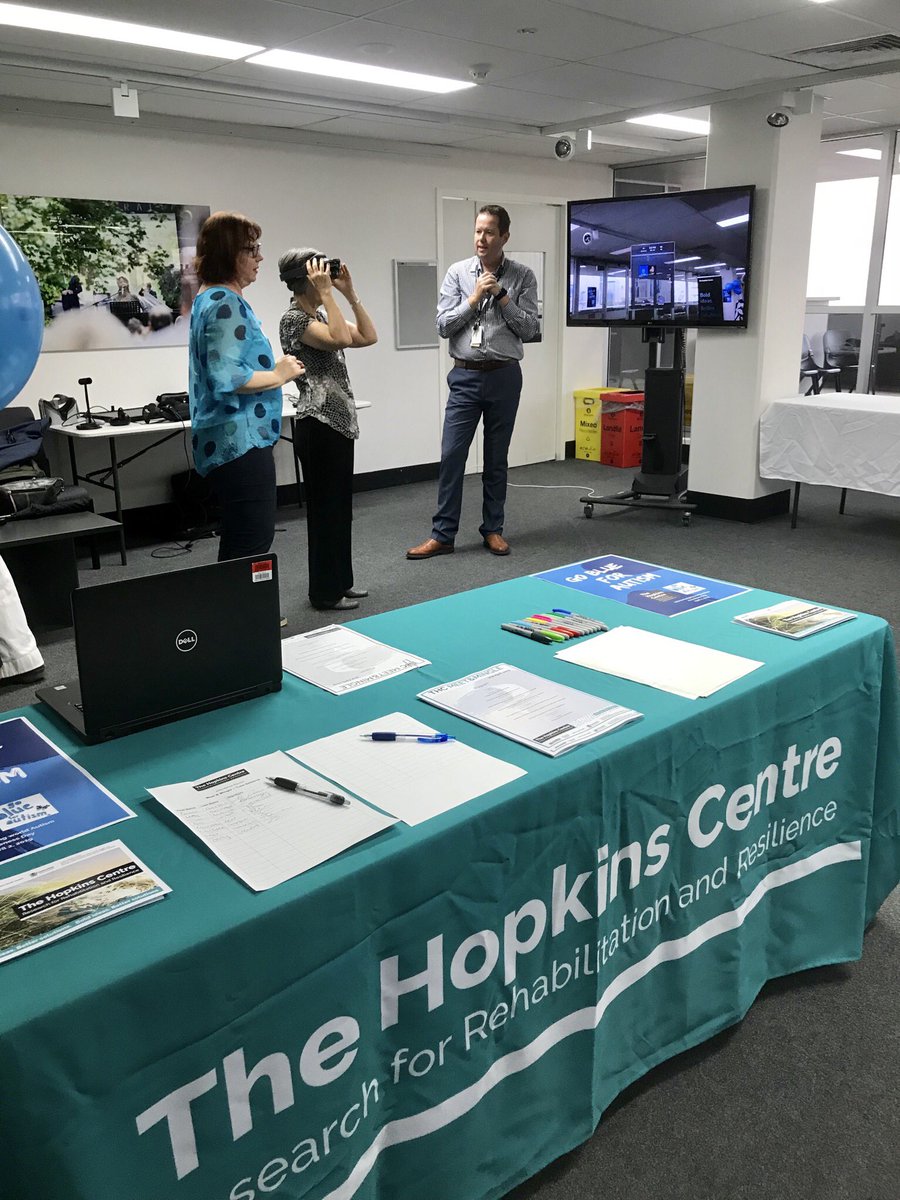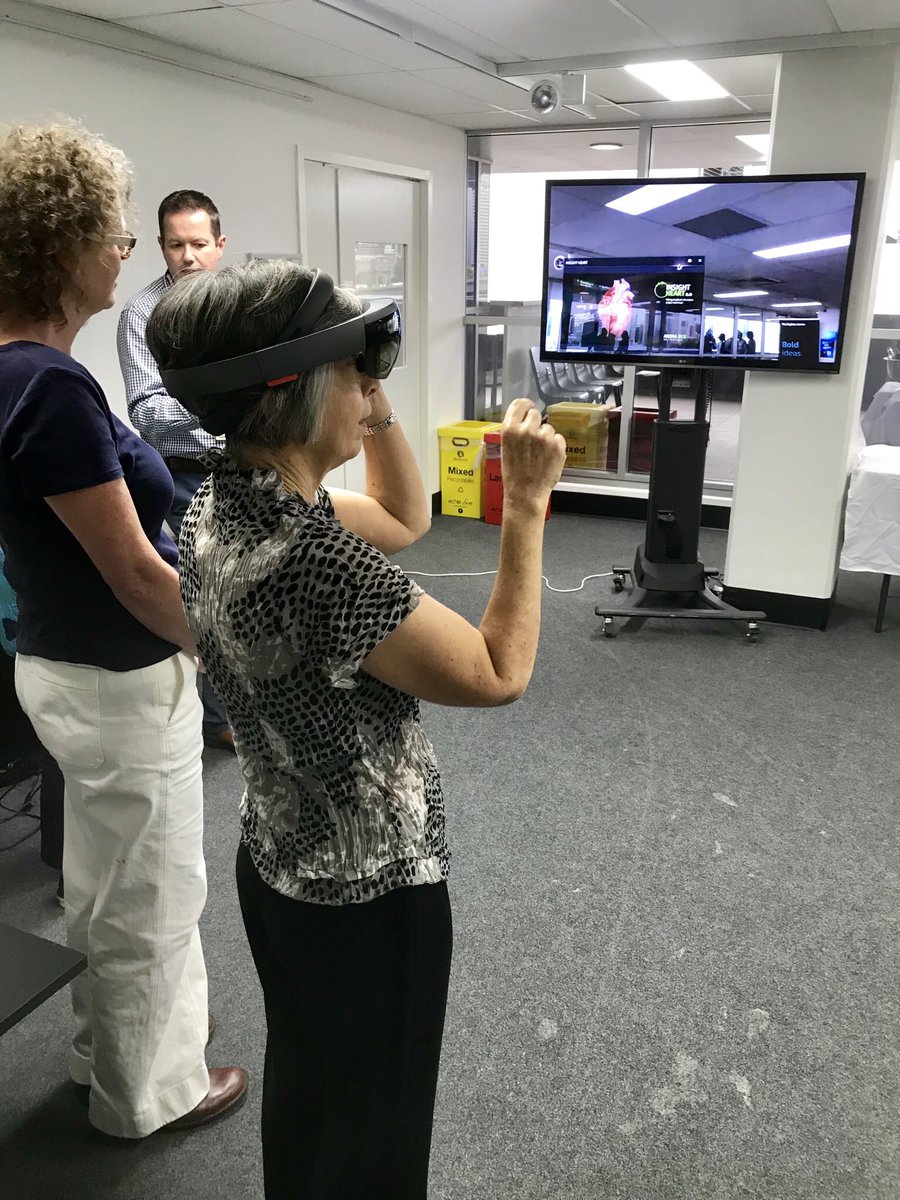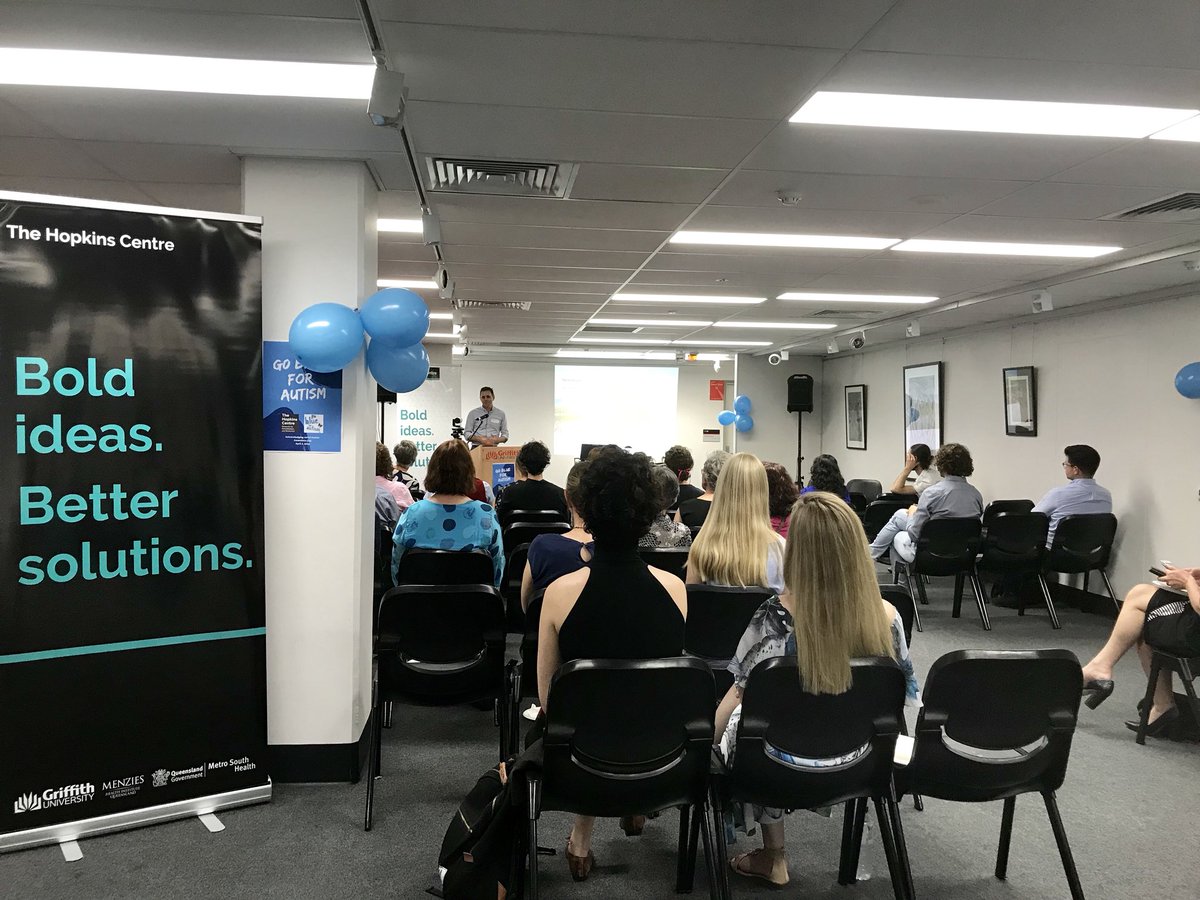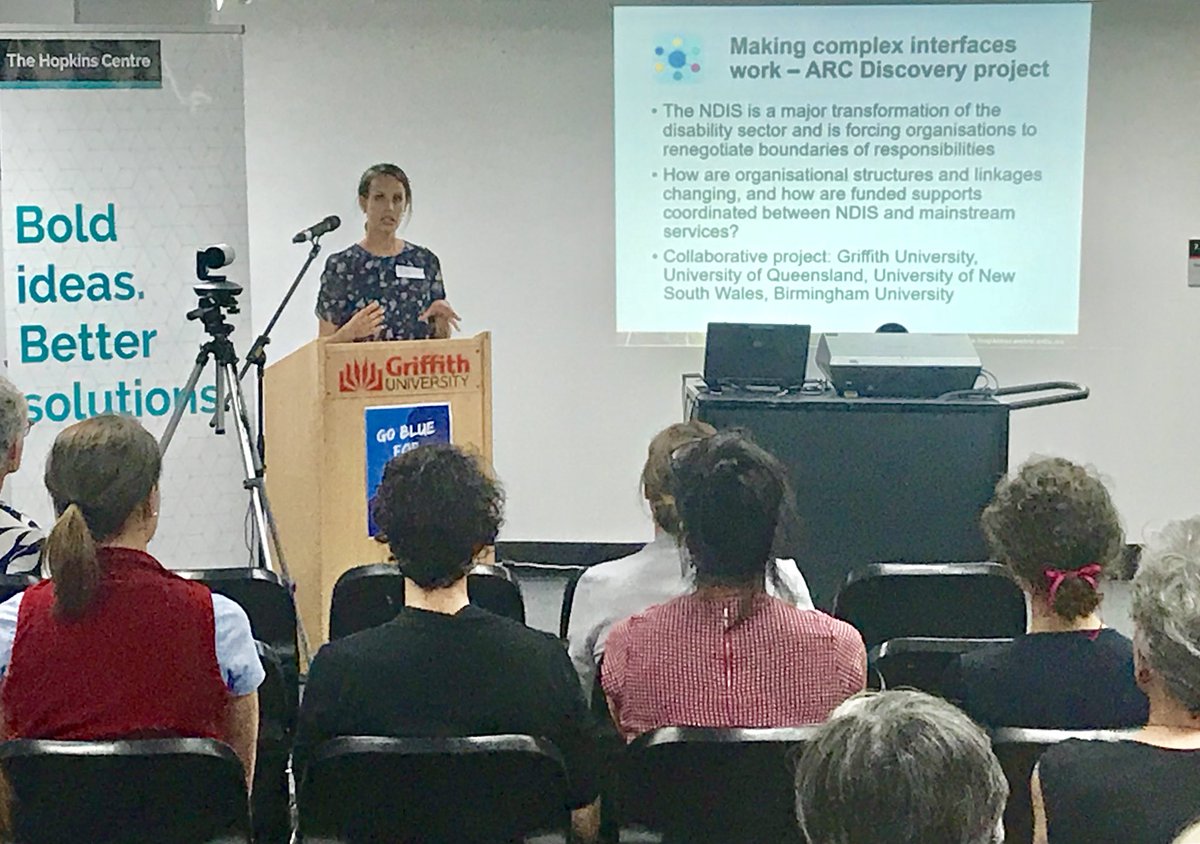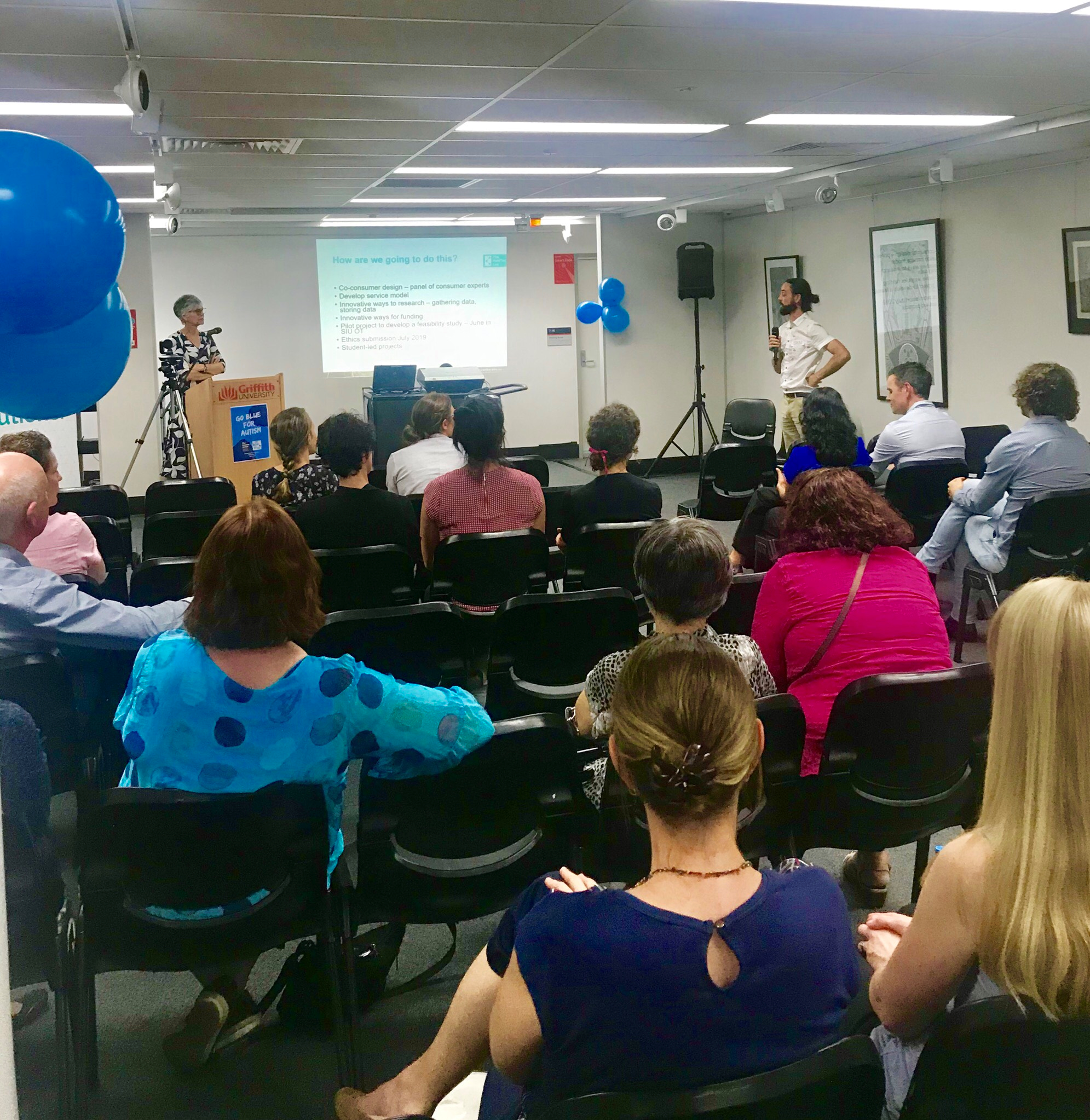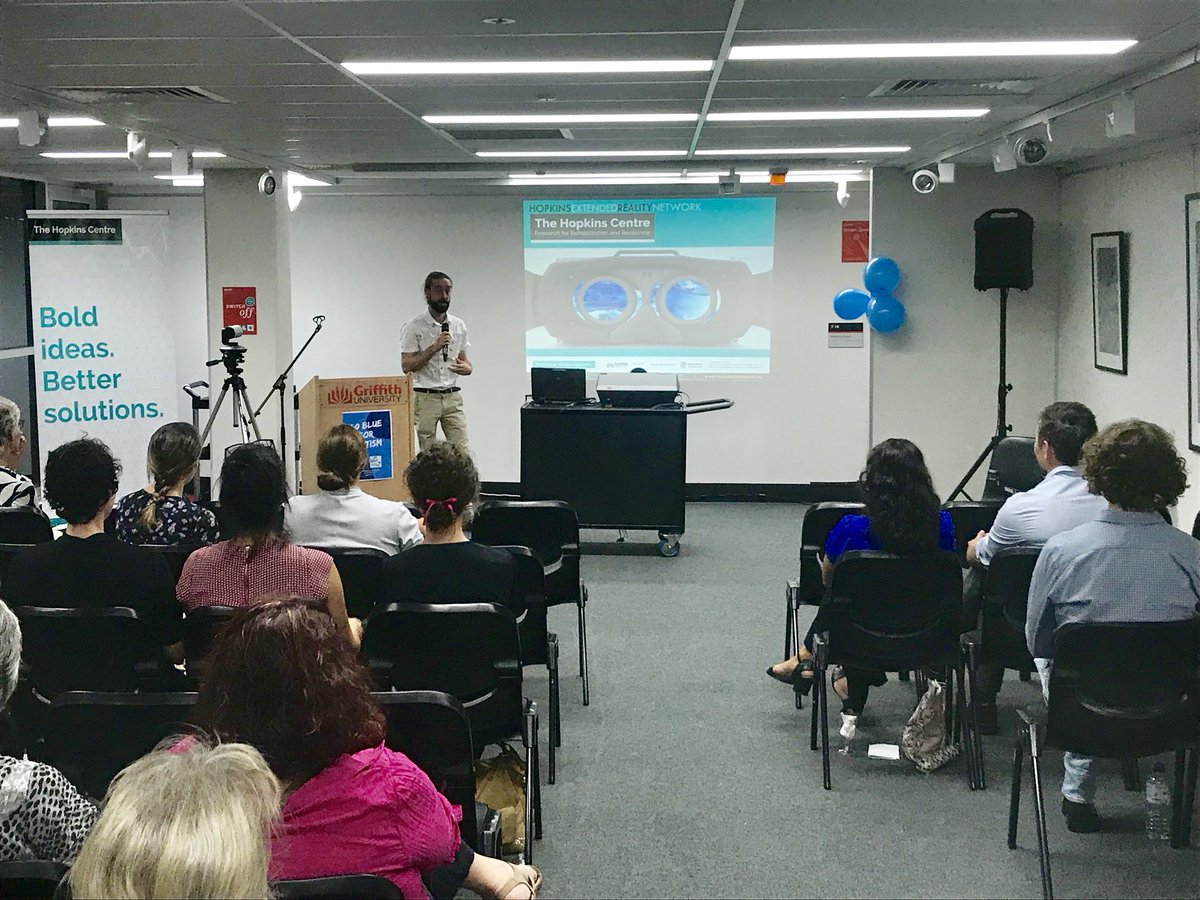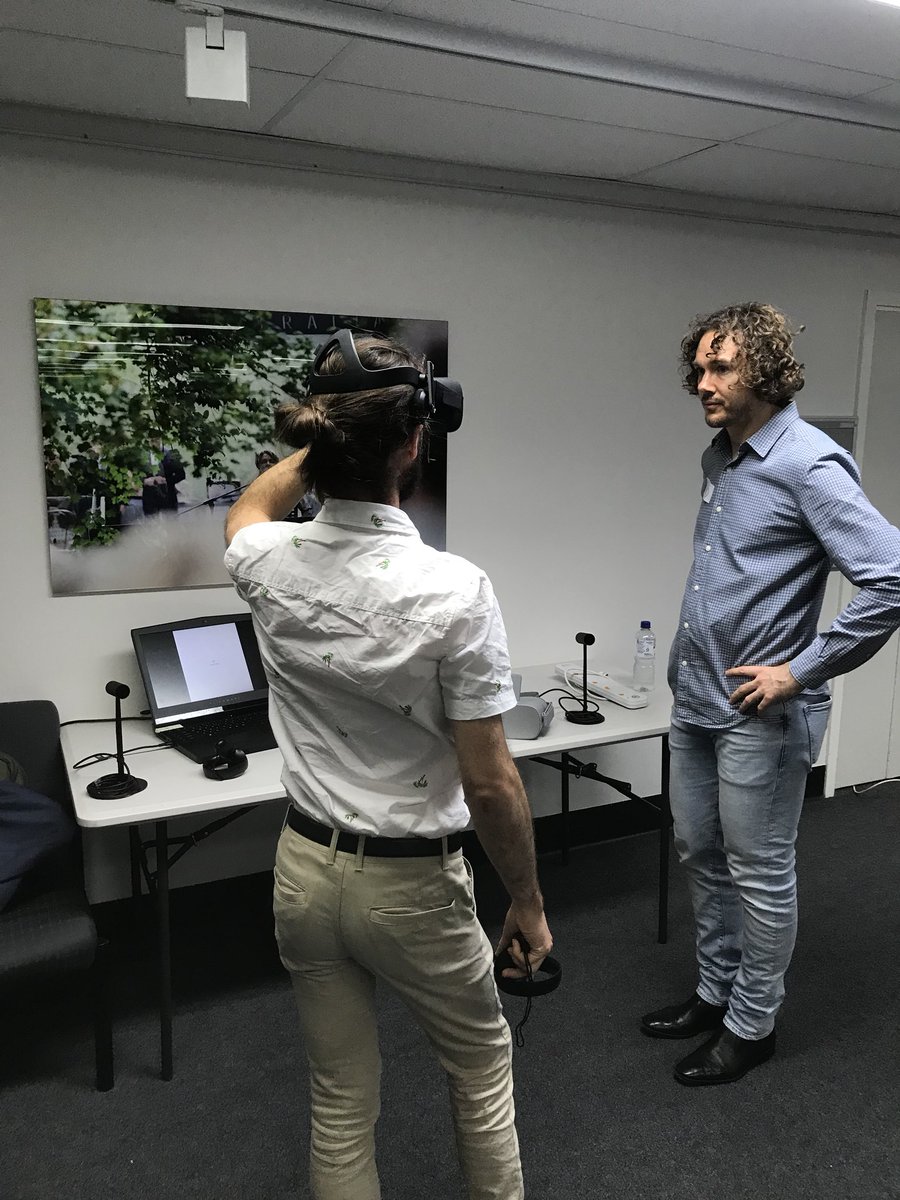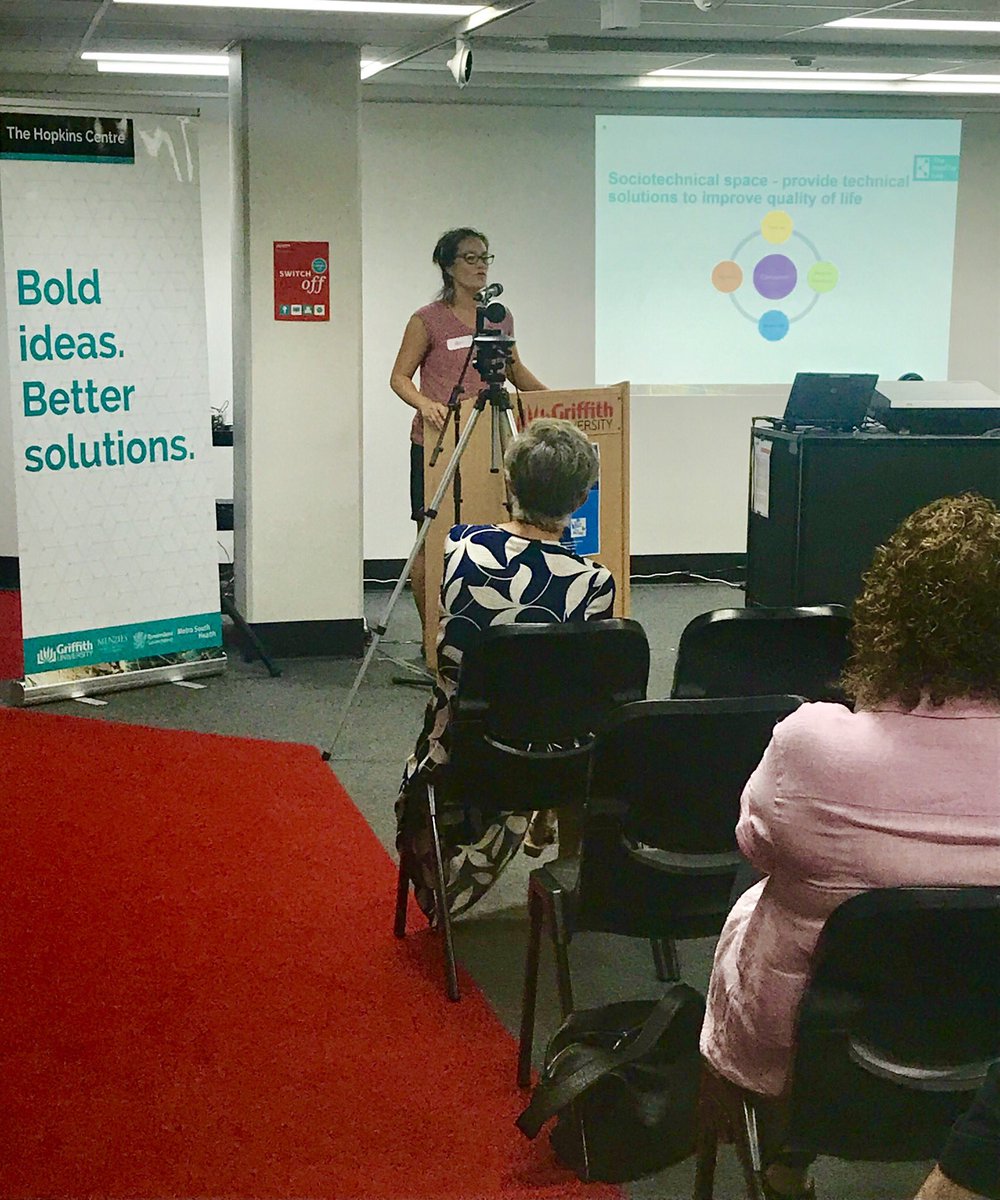 Tags: Virtual Reality, VR, Policy, Service Systems, Meet And Mingle, Microsoft, Technology, Autism
Related Articles
Comments