Preserving our dignity
We are excited to announce the online launch of our Dignity Project Community Hub and survey next Wednesday 29th April, during global citizen science month.
Proudly supported by Office of the Chief Scientist in Queensland and the Queensland Motor Accident Insurance Commission, this citizen science initiative brings together citizens and researchers to co-design service and system innovations for the future.
The Community Hub features a digital engagement platform that will allow people with disabilities to share, reinterpret and analyse collective experiences and reimagine an accessible, inclusive future. Through timely research, we will work together to develop rapid responses and quality evidence for change to critical issues that impact on all Queenslanders with disability.
The Dignity Project video featuring:
Kelsey Chapman, Researcher, The Hopkins Centre, Griffith University
Angel Dixon, Citizen Researcher and 2019 QLD Young Australian of the Year
Dr Kevin Cocks AM, Citizen Researcher and Centre Patron of The Hopkins Centre
Click HERE to view video transcript with audio description
Read more about The Dignity Project online and view the project flyer on how to get involved.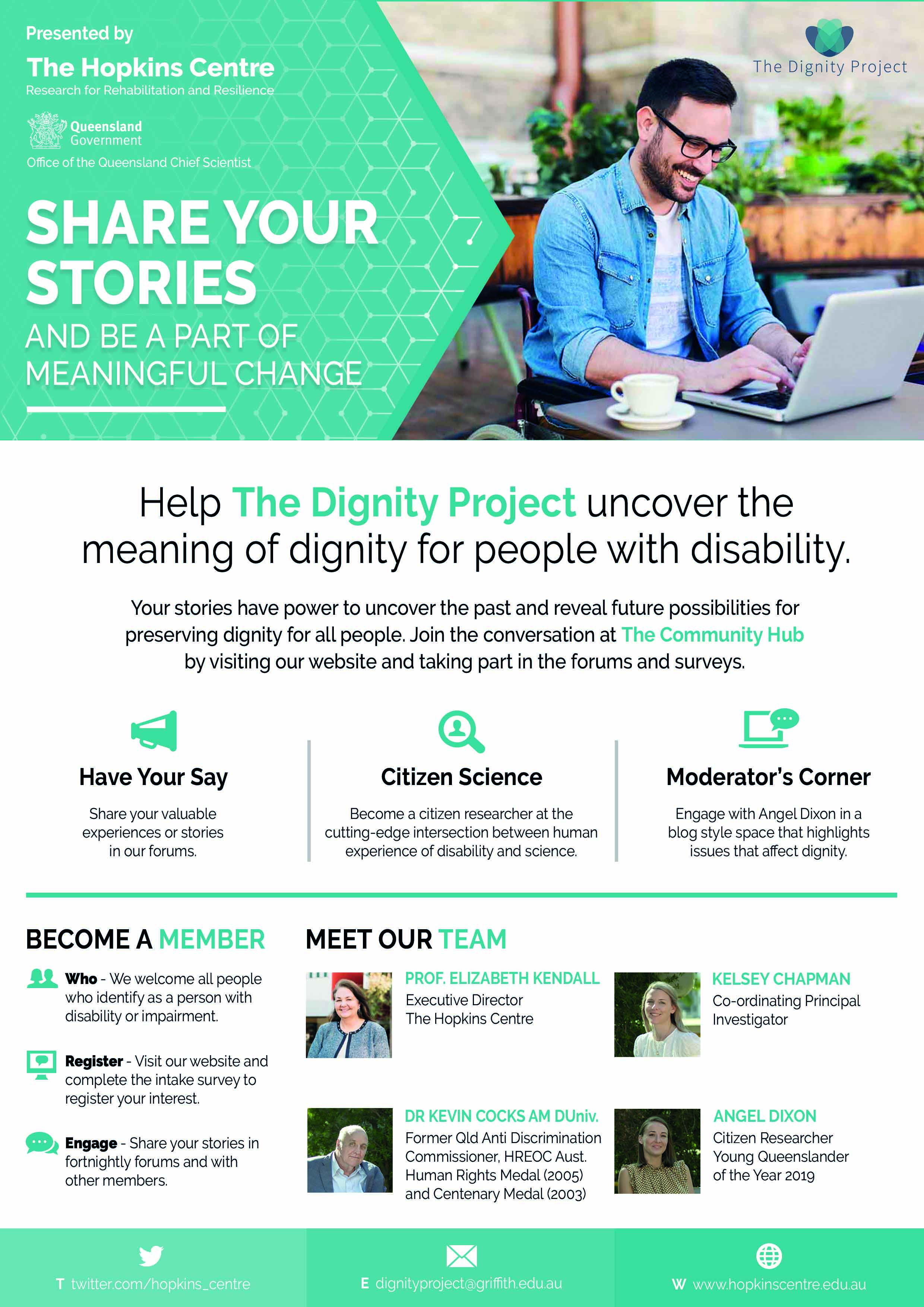 Tags: Dignity, Disability, Research, Community Hub,
Related Articles
Comments