Read the latest Dignity Project Guest Blogs
The Dignity Project Guest Blogs

To celebrate National Close the Gap Day, we invited Andrew Gall, spiritual name kurina – a pakana (Aboriginal man) from Iutruwita (Tasmania), who is currently completing his Doctorate in Visual Arts (PhD) with Queensland College of Art. Working in the disability sphere as a researcher, Andrew's journey is now dedicated towards challenging society's perception of what people with disabilities can achieve and contribute, in addition to using his personal experience of managing systems to help others. Read more here.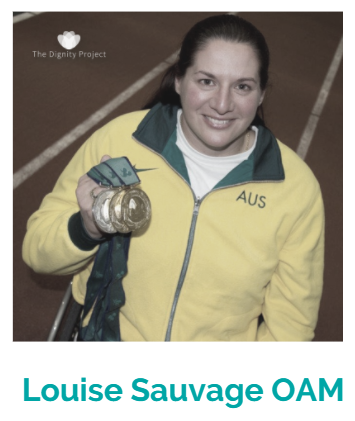 We are honoured to invite Louise Sauvage OAM, as our guest on the
Dignity Project blog in line with International Women's Day #IWD2021.
Louise is a Paralympian and NSWIS elite coach who is recognised, not
just for her successful career as a wheelchair racer, but also for her
pioneering efforts in raising the profile and perception of paralympic
sport and athletes. Read more here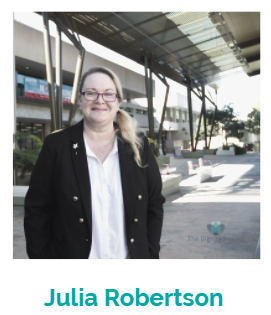 To celebrate International Women's Day #IWD2021, we are honoured to invite Julia Robertson, a recognised disability and inclusion advocate, and prestigious Aspire Award winner, as our guest on the Dignity Project blog. In line with this year's theme Choose To Challenge, Julia's guest blog is a celebration of the power of women to choose to challenge! Read more here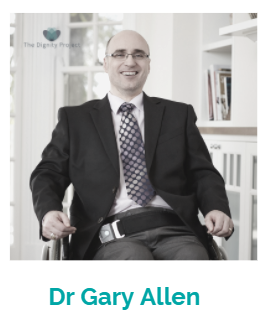 The Dignity Project team sat down with Dr Gary Allen, CEO of
Enabled.vip as our blog guest to discuss Employment for people living
with a disability. Dignity to Gary means "looking at yourself in the mirror
and recognising the value of the person you see. It also means you
know that other people recognise your value." Find out more about
Enabled.vip, a virtual incubator for Australian's living with
disability. Read more here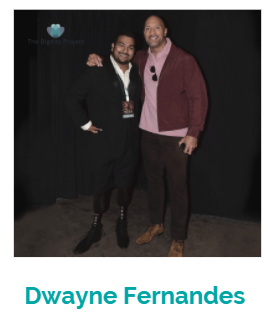 Dwayne Fernandes, Co-Founder of 'Minds at Play', and
Diversity and Inclusion Partner at NSW Department of Planning,
Industry and Environment. Dwayne discusses his experience of dignity
as it applies to his consultancy work and lived experiences, particularly
in using public transport. Dwayne's dream is to "live in a society where
we can understand each other and our needs, go anywhere regardless
of mobility, and access what we want and need safely and with
respect ­– without feeling like I am burden on a person or society".
Read more here


For more information about the Dignity Project and to become a member of the Community Hub, visit The Dignity Project Website or contact the Dignity Project team.
Tags: Dignity, The Dignity Project, Blog,
Related Articles
Comments