Louise Gustafsson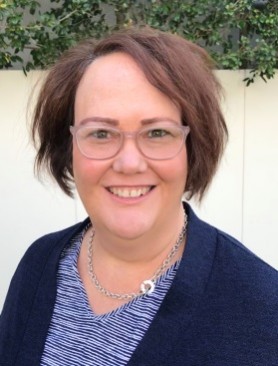 Dr Louise Gustafsson graduated from the University of Queensland (UQ) in 1991 with a Bachelor of Occupational Therapy (Honours) and worked in hospital settings around Queensland and the United Kingdom until 2002. During this time she became recognised as a clinical expert in the area of stroke rehabilitation, commencing her part-time PhD studies in 1999. Dr Gustafsson commenced as a full-time teaching and research academic at UQ in 2002 and graduated with her PhD in 2006 (completing this as a part-time student). She was Undergraduate Program Director from 2010 - 2018 and combined this role with Head of Occupational Therapy from 2013 – June 2017.
Dr Gustafsson has taught into an occupational therapy curriculum for undergraduate and graduate entry masters students from 1999. Dr Gustafsson has received a teaching award and has been involved in three teaching and learning grants targeted at enhancing interprofessional practices and the use of interactive technologies within the classroom. She has supervised 62 honours students to first class honours and supervised six higher degree research students to completion. She is currently supervising three honours students and thirteen higher degree research students.
Dr Gustafsson has consistently conducted research that has contributed to the development of clinical practices. She has two main research areas: stroke rehabilitation and recovery, and promoting community mobility and participation. Dr Gustafsson is a recognised expert is stroke recovery and rehabilitation and is a member of national and international collaborations in this area of practice. She has established and developing research collaborations within Queensland, nationally, and internationally with colleagues in Sweden, the Netherlands, and United Kingdom. Dr Gustafsson has a career total of over 90 publications and has received grants up to the value of $3 million. Dr Gustafsson has experience in quantitative and qualitative methodology and mixed methodology.
In addition, to her previous leadership roles within occupational therapy, Dr Gustafsson is Associate Editor of the Australian Occupational Therapy Journal. She is a regular reviewer for international occupational therapy and rehabilitation. In recognition of her expertise, she has been invited to review for health grant schemes within the United Kingdom and was an invited Chair of a strategic review committee for the World Federation of Occupational Therapy Congress in 2014. Dr Gustafsson has held leadership roles within Occupational Therapy Australia and the National Stroke Foundation.
Google Scholar:
Click here to access Louise's publications on Google Scholar.
Griffith Experts:
Click here to view Louise's Griffith Experts profile.