Michel Coppieters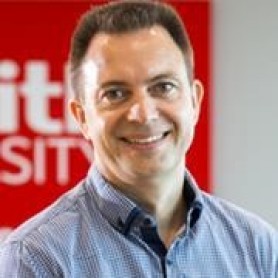 Professor Coppieters is a Menzies Foundation Professor of Allied Health Research in Musculoskeletal Physiotherapy with Griffith University, Menzies Health Institute Queensland.
He has many years of teaching experience, research expertise and knowledge. Professor Coppieters did his studies at the University of Leuven in Belgium including his PhD titled 'Physical examination of treatment of neurogenic disorders of the upper quadrant. A Manual therapeutic perspective'. Since 2005, he has attracted AUD ~2.3 million in research funding as chief investigator. In addition, he was listed as an associate investigator on a successful NHMRC Program Grant (AUD 7.5 million: Musculoskeletal pain, injury and health: improving outcomes through conservative management. Chief investigators: Hodges P, Bennell K, Jull G, Vicenzino B).
Professor Coppieter's is an active member of the Disability and Rehabilitation Alliance and The Hopkins Centre, with four funded grants in progress and supervising four doctoral students in topics of pain, motion and neuropathies.
Google Scholar:
Click here to access Professor Coppieter's publications on Google Scholar.
Griffith Experts:
Click here to view Professor Coppieter's Griffith Experts profile.