Olwen Anderson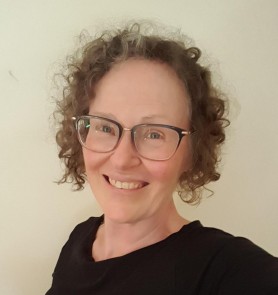 Phd Student, Griffith University
What is your general research or work expertise?
I have recently commenced PhD studies within Rehabilitation Counselling at the School of Allied Health Science, Griffith University after completing a Master in Rehabilitation Counselling. I am also engaged as a research assistant for the Back2Work Project, and tutor postgraduate courses in allied health and human services at Griffith University.
What is your current area of interest/ what current research do you have at the moment?
My PhD research plans to explore the role of engagement and empowerment of injured workers in their rehabilitation, particularly around identification and monitoring of their support needs. This project is supervised by Dr Vanette McLennan, Dr Christine Randall and Associate Professor Carolyn Ehrlich.
What was your employment experience prior to becoming a researcher?
My most recent role was self-employment as a naturopath and counsellor in private practice for many years; and before that I worked in administration roles for the mining industry on remote sites in the Pilbara.
What inspires you in your work?
Writers who can communicate complex material in an engaging way is something I aspire to. Though when putting words down on paper I am often reminded that, as Hemingway put it, "easy reading is hard writing".
What is something people would find surprising about you?
For several years I was engaged by a funeral director in after-hours body transfers for them and the coroner. Although often confronting, this experience helped me develop a greater appreciation for enjoying life right now; because life can change in an instant.
What do you do for fun in your spare time?
Anything that involves movement, to combat the long hours being desk-bound as well as my love of food: running, swimming, cycling and kayaking, And reading, mostly biographies.
View All »
Current Projects
Published 30th August 2018
View All »
Featured Publications
No Featured Publications