Chelsea Marsh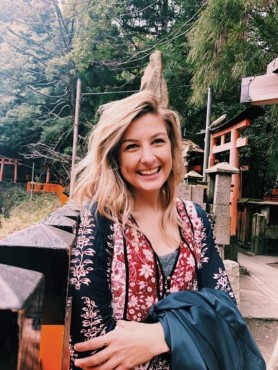 Research Assistant, Griffith University
What is your general research or work expertise?
Cognitive and Neuropsychology Psychology
What is your current area of interest/ what current research do you have at the moment?
I have just commenced my PhD and currently in the writing/planning phase of my project. I aim to be exploring at risk of falls populations in older adults and inspect their visuo-motor and cognitive processing of real-world scenes whilst performing real-world tasks. The psychological construct Fear of Falling will also be explored in conjunction with the above, addressing the questions; what comes first, the fear or the fall?
What was your employment experience prior to becoming a researcher?
Throughout the completion of my Psychology degree, I worked as a Manager at a hotel. What inspires you in your work? I thoroughly enjoy learning about the differences between typical and atypical brains and in what way we can assist the atypical, to regain the ability to partake in activities of daily living.
What is something people would find surprising about you?
I am ambidextrous.
What do you do for fun in your spare time?
I surf, big or small I'll be out.
View All »
Featured Publications
No Featured Publications