Anne Roiko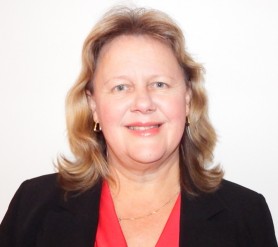 Associate Professor Anne Roiko's research interests cover the broad, transdisciplinary domain of how our environmental exposures can be managed to protect and enhance human health and well-being. Anne joined Griffith University as the Discipline lead in Environmental Health within the School of Medicine in 2013. Committed to transdisciplinary, team-based research that makes a difference, Anne works closely with engineers, urban planners, microbiologists, chemists, psychologists and other health professionals from different sectors (academia, industry, government and the community). Her work aims to optimise the health and well-being benefits of nature-based exposures while ensuring that potential health risks are managed, particularly for those most vulnerable.
Anne returned to academia in Australia in 1997 after gaining 10 years of experience in policy-directed research in the fields of epidemiology and ecotoxicology in Finland and Hong Kong. In that time she held research positions at the National Public Health Institute in Finland, and the Chinese University of Hong Kong and worked in the water policy group of the Environmental Protection Department in Hong Kong. Her PhD explored how research informed strategic environmental health policy development in contrasting cultural settings and was completed through Griffith University in 1995. After actively contributing to the development of Australia's first National Environmental Health Strategy, Anne became an inaugural member of the enHealth Council in 1999, representing the Public Health Association of Australia for six years. Anne continues to serve on several advisory committees including the enHealth Council's technical environmental health working group and she chairs Healthy Land and Water's Public Health Scientific Expert Panel. Anne was also invited to the 2014 Theo Murphy High Flyers Think Tank on "Climate change challenges to health: risks and opportunities" organised by the Australian Academy of Science.
Anne's research is focused on integrating the findings of basic and population-based research to inform policies and management practices that improve the health and well-being of the public. To support this, she continues to strengthen her network of international linkages in Europe, Asia and the USA. Her current research includes: Characterising both physical and mental health benefits of exposure to green and blue space in urban environments (including the International BlueHealth project coordinated through the European Centre for Environment and Human Health at the University of Exeter); Modelling health risk to inform recreational water guidelines; Linking health and environmental data through the development of indicators; and Bayesian modelling of the health impacts of extreme climatic events on public health. All of these projects have a strong focus on knowledge transfer and policy development.
View All »
Featured Publications
No Featured Publications