Leanne Bisset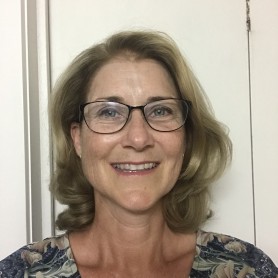 Leanne is interested in understanding and treating chronic pain associated with musculoskeletal conditions, the upper limb in particular. As a practising physiotherapist, she see's mostly complex pain cases in the clinic. Sometimes musculoskeletal injuries masquerade as peripheral neuropathies, and vice versa. Many of these patients develop complex, chronic pain syndromes that are unresponsive to conservative and surgical management. Leanne has a keen interest in understanding the mechanisms underpinning the development of chronic musculoskeletal pain, and in investigating novel interventions to improve outcomes for these patients. She is also interested in getting better at individualising patient care, including identifying factors that influence treatment effects as well as predictors for recovery.
She is currently in the process of developing a prospective longitudinal study in association with the Orthopaedic Dept at GCUH, whereby she look at short- and long-term predictive factors and treatment effect modifiers in patients undergoing shoulder and elbow surgery for musculoskeletal injury.
Leanne first gained knowledge of physiotherapy when watching an ex-pat physiotherapist rehabilitate young patients in a Leprosy Rehabilitation Hospital in Northern Thailand, she spent a year as an exchange student at the age of 16. Leanne remembers watching the physio teach a 10-year old girl how to use her thumb after tendon transfer surgery; she never forget the look on that child's face the first time she voluntarily moved her thumb when it had previously been paralysed due to a peripheral neuropathy, a side-effect of Leprosy. In addition to her undergraduate physiotherapy degree, she has a post-graduate Masters in Manipulative Physiotherapy and another Masters in Sports Physiotherapy. Leanne was a practising physiotherapist treating primarily musculoskeletal conditions for 15 years prior to enrolling in her PhD. Over Leanne's clinical career, she has worked in both public and private settings around Australia, the UK and Canada, as well as volunteering at the same Leprosy Rehabilitation hospital in Thailand.
Inspiration for Leanne's work can be attributed to health care continually evolving, as she believes that there is still so much that can be done to improve the lives of people suffering with chronic pain, which affects billions of people worldwide.