Chelsea Marsh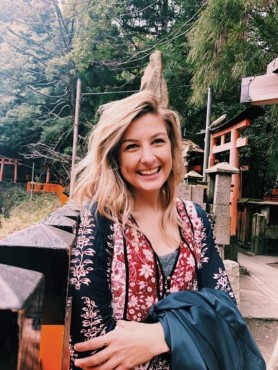 Research Assistant, Griffith University

What is your general research or work expertise?
Cognitive and Neuropsychology Psychology
What is your current area of interest/ what current research do you have at the moment?
I am in my third year of PhD Candidature. My thesis aims to explore differences in visual sampling and EF between older adult faller and non-faller groups while conducting naturalistic everyday tasks and obstacle-avoidant walking. Inspecting how fall history may coincide with poor EF and specific patterns of eye movements during these everyday tasks could reveal where performance either suffers, fails, or reflects successful behaviour. It can further reveal if EFs necessary to guide successful behaviour are sufficient in their capacity when task complexity increases along with attentional demand.
Further, I am a part of the DIAMOND project at the Hopkins Centre that explores the sensitivity of the Attention Atlas (AA), a virtual reality assessment paradigm, to detect visuospatial neglect following acquired brain injury. To date, the results are promising and it appears the AA is more sensitive to detecting neglect and neglect sub-types over and above traditional methods of assessment like pen-and-paper.
What was your employment experience prior to becoming a researcher?
Throughout the completion of my Psychology degree, I worked as a Manager of a well-known hotel company.
What inspires you in your work?
I thoroughly enjoy learning about the differences between typical and atypical brain function and in what way we can assist those with atypicality in cognitive function, to regain the ability to partake in activities of daily living.
What is something people would find surprising about you?
I have a degenerative spine.
What do you do for fun in your spare time?
I generally garden, read or go to the beach.
Click here to view research publications on Google Scholar