Coral Gillett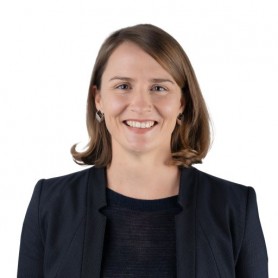 Senior Research Assistant, The Hopkins Centre

What is your general research or work expertise?
I am a designer, project manager and researcher with 15 years of experience in the construction industry across the public, private and not-for-profit sectors, along with experience in academia and research. I hold a Bachelor of Built Environment (Interior Design) and a Masters of Design Futures.

What is your current area of interest/ what current research do you have at the moment?
My interest is in the intersection of the built environment and the social experience of these spaces – specifically in the areas of Universal Design and disability accommodation, along with participatory design or 'codesign' processes.

What was your employment experience prior to becoming a researcher?
I have recently returned to Australia after a number of years living and working as a designer in Angola. When I moved to Angola the NDIS was just an idea on paper, and it has been interesting return to Australia now that it is being rolled out and see some of the changes that the NDIS's implementation has made to the disability accommodation landscape (along with understanding some of the associated challenges).

What inspires you in your work?
Understanding how we inhabit space, how these spaces influence our lived experience and our social interactions, and examining the opportunities to disrupt the 'status quo' in an effort to improve lived experiences.

What is something people would find surprising about you?
I speak Portuguese!

What do you do for fun in your spare time?
Fine tuning my toddler negotiation skills.
View All »
Current Projects
Published 20th November 2020