Hannah Gawne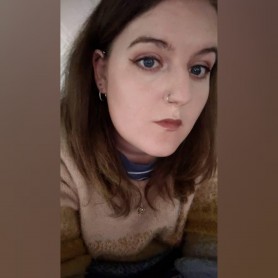 Research Assistant, Ambassador, The Hopkins Centre
What is your general research or work expertise?
In the past I did my honours in evolutionary ecology. However, as a person with a disability, I have always been a willing participant within surveys and research, this including the Singing Cords project in 2019.

What is your current area of interest/ what current research do you have at the moment?
I am currently assisting in research for TMR on the inclusivity of public transport for people with a disability.

What was your employment experience prior to becoming a researcher?
Previously I worked in local and state government, enforcing vegetation protection and environmental laws on Brisbane City Council regions and Queensland's mining industry.

What inspires you in your work?
I have always been inspired by others in the community who have a disability. Their ability to problem solve has always pushed me to do better, and ultimately want to research and share experiences.

What is something people would find surprising about you?
I am a really good cook.
What do you do for fun in your spare time?
In my spare time I love gardening and when I'm out and about I love going to music gigs or festivals
View All »
Featured Publications
No Featured Publications