Samantha Siyambalapitiya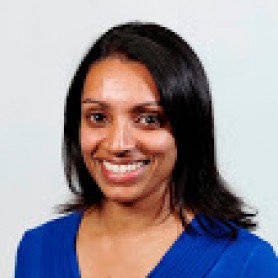 Dr Siyambalapitiya's research focuses on understanding and managing communication disability in clients from culturally and linguistically diverse backgrounds, including multilingual speakers. The scope of this research currently includes: (1) exploring key stakeholder perspectives to improve health outcomes for these populations; (2) developing evidence-based, model-driven interventions for bilingual aphasia within a clinical context and (3) investigating speech pathology service delivery to specific populations (e.g., Aboriginal and Torres Strait Islander adults). Her work has been published in international peer-reviewed journals; she has succeeded in obtaining competitive research funding as a chief investigator and is currently supervising several doctoral candidates. Although in the early stages of her career, she is an internationally recognised researcher in a highly specialised field and is a member of the advisory board of an international, interdisciplinary collaboration targeting neurorehabilitation of communication disorder in multilingual/multi-ethnic populations.
Publications since 2016
Munro, P., & Siyambalapitiya, S. (2016). Improved word comprehension in Global aphasia using semantic feature analysis. Clinical Linguistics and Phonetics, 31(2), 119-136.