Enabled VIP
About the Project
Enabled is an NFP virtual incubator for Australians living with a disability.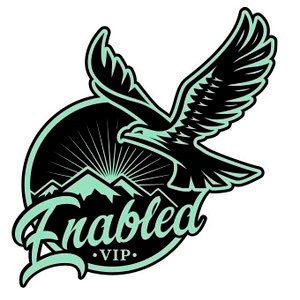 Access Enabled.vip a virtual incubator for Australians living with a disability.
To be blunt, the numbers speak for themselves. Over 4 million Australians live with some form of disability. Disability rate for Australians of 'prime working age' is currently around 15% (2.2. million people) 45% of people with disability live on or near the poverty line. Looking internationally, we see the number of people who live with a disability who are working for themselves and operating a small business is higher than other groups in society.
When you talk to Australians living with a disability you often hear the same points repeated again and again.
They need for access to resources and information.
Feelings of isolation.
Trepidation because of the above.


Quite simply that's unacceptable.
Enabled aims to address these issues by offering:
Online and on-call mentoring.
An online resource library of material in everyday language with practical support.
The TRIBE discussion board so Enabled members can share ideas and information.
Webinars and online events.
The BAZAAR – An online marketplace of people living with a disability.
A Professional development plan
Online training
A business plan


This will also provide support for hobbyists, for lobbying and other entrepreneurs.
People's joining fee and ongoing membership could be paid via NDIS, PayPal or credit card.
We have been blown away by the positive response and the support we've received.
Access Enabled.vip a virtual incubator for Australians living with a disability
For further information, please contact Gary Allen at gary.allen@enabled.vip
---
View All Researchers
Researchers