A Group-Based Community Reinforcement Approach of Cognitive Behavioral Therapy Program to Improve Self-Care Behavior of Patients With Type 2 Diabetes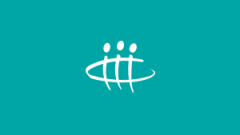 Published 23rd July 2020
Xiaoqun Pan, Hongyu Wang, Xin Hong,Chunzao Zheng, Yanan Wan, Nicholas Buys, Yongqing Zhang and Jing Sun

Introduction: This study evaluated a cognitive behavioral-based self-care intervention program on diabetes management in individuals with type 2 diabetes in Jiangsu Province, China. People with type 2 diabetes were recruited to a 6-month, prospective, intervention study.
Methods: The intervention group (n = 296) received an intensive cognitive behavioral-based self-care intervention, including group activities, frequent blood glucose monitoring, nutritional counseling, diabetes-specific meal and a weekly progress report. The control group (n = 110) received diabetes education, including diet and physical activity instruction only. Assessment data was obtained at baseline, and after 12 and/or 24 weeks of intervention. The intention to treat method was used to assess the effectiveness of the intervention program.
Results: The intervention group showed improved fasting blood glucose, HbA1c, systolic and diastolic blood pressures compared to the control group. The intervention group also had significantly improved knowledge and self-care behavior, and general health.
Conclusion: This study demonstrates that significant improvement in glycemic control and markers of cardiovascular health can occur in Chinese people with type 2 diabetes following a CBT-based intervention program that includes diabetes education, frequent blood glucose monitoring and daily use of a diabetes-specific meal plan, suggesting CBT is beneficial to improve health outcome in patients with type 2 diabetes.
Authors
Publication Type
Journal Article
---