A scoping review of interventions for adults with dysarthria following traumatic brain injury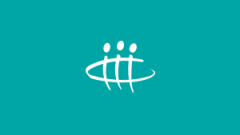 Published 1st February 2020
Gandhi, P., Tobin, S., Vongphakdi, M., Copley, A. & Watter, K.

ABSTRACT
Primary objective: To review the current literature on interventions for dysarthria following traumatic brain injury (TBI) for their effectiveness and methodological quality, and identify future directions for research in developing guidelines for treating dysarthria in this population.
Research design: Scoping review.
Methods and procedures: Electronic databases were searched up until July 2018 to find intervention trials for treating dysarthria following TBI. Articles were assessed by three reviewers to meet the following criteria: (1) population (adults with dysarthria following TBI only) and (2) intervention studies. Of the 1481 articles initially identified, 17 were selected based on inclusion criteria. 16 articles were single case designs (SCD) and one was a cohort study. Methodological qualities of eligible articles were examined using the single-case experimental design (SCED) rating scale; the cohort study was qualitatively described.
Main outcomes and results: The interventions described fell into six broad categories - behavioral, prosthetic, instrumental, pharmacological, augmentative and alternative communication (AAC), and mixed intervention. Behavioral interventions received the most focus in the literature. The articles rated using the SCED received an average score of 6.8, indicating moderate methodological quality.
Conclusions: This field currently lacks high-quality research. Further research is required to determine the best clinical practice.
Authors

Clinical Community Specialist, Speech Pathologist
Publication Type
Journal Article
---