Advisory Panel Review on the Feasibility of Three Intervention Programmes for Children with Autism Spectrum Disorder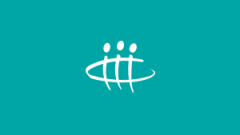 Published 4th May 2020
Farahiyah Wan Yunus, Michelle Bissett, Stefania Penkala, Muhammad Hibatullah Romli, Karen P.Y Liu

Introduction: The prevalence of children with autism spectrum disorder is increasing each year. Intervention programmes towards improving the occupational needs such as daily activities of these children are limited. This study aimed to collect opinions from advisory panel for the content validation of the three developed intervention programmes to be implemented among children with autism spectrum disorder aged between 6 to 12 years. The intervention programmes are; i) self-regulated learning, ii) sensory integration intervention and iii) activity-based intervention.

Methods: A cross-sectional study was conducted. Twenty occupational therapists with more than three years' experience working with children with autism spectrum disorders were recruited as advisory panel members. Researchers-developed questionnaire was used. The questionnaire consists of nine to eleven items. Each item consists of a five-point Likert scale for quantitative responses and open-ended questions for qualitative responses.

Results: Advisory panel ratings of 'Good' to 'Excellent' was reported across most items in all three intervention programmes. Overall results suggested that the intervention programmes content was rated to be suitable for children with autism spectrum disorder. Constructive comments were adopted to clarify the activities and structure of the intervention programmes. Final development of the intervention programmes is presented.

Conclusion: This study provides confidence for the interventions to be incorporated into the future randomised controlled trial.
Authors

Publication Type
Journal Article
---