Effects and mechanisms of an allied health research position in a Queensland regional and rural health service: a descriptive case study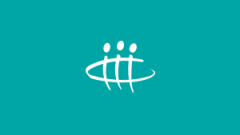 Published 30th October 2017
RJ Wenke, A Tynan, A Scott, S Mickan
Abstract: The aim of the present case study is to illustrate the outcomes of a dedicated allied health (AH) research position within a large Queensland regional and rural health service. The secondary aim of the case study is to describe the enabling and hindering mechanisms to the success of the role. Semistructured interviews were conducted with the Executive Director of Allied Health and the current AH research fellow incumbent within the health service. A focus group was also undertaken with six stakeholders (e.g. clinicians, team leaders) who had engaged with the research position. Outcomes of the AH research fellow included clinical and service improvements, enhanced research culture and staff up-skilling, development of research infrastructure and the formation of strategic research collaborations. Despite being a sole position in a geographically expansive health service with constrained resources, key enabling mechanisms to the success of the role were identified, including strong advocacy and regular communication with the Executive. In conclusion, the case study highlights the potential value of an AH research position in building research capacity within a large non-metropolitan health service. Factors to facilitate ongoing success could include additional research and administrative funding, as well as increased use of technology and team-based research.
What is known about the topic? Dedicated research positions embedded within health care settings are a well cited strategy to increase research capacity building of allied health professionals (AHPs). However the majority of these positions are within metropolitan health settings and unique challenges exist for these roles in regional and rural areas. Few studies have described the impact of dedicated AH research positions within regional health centres or the factors which facilitate or hinder their role.
What does this paper add? Dedicated research positions within a non-metropolitan Australian health service may have a positive impact on AH clinical services, research culture, staff upskilling, research infrastructure and research collaborations. Key enabling mechanisms to support the role may include advocacy from higher level management, strong networks and communication channels. Additional research and administrative funding, the use of technology and team based research may enhance sustainability of such roles.
What are the implications for practitioners? AH research positions have potential value in building research capacity within a large non-metropolitan health service. Health managers and researchers should be aware of the unique challenges to these roles and consider mechanisms that may best enhance and sustain outcomes of the positions including: the development of infrastructure (i.e. technology, website of resources), networks, and communication strategies (i.e. regular meetings with leadership and promotion internally).
Authors
Publication Type
Journal Article
---