Fostering patient uptake of recommended health services and self‐management strategies for musculoskeletal conditions: A Delphi study of clinician attributes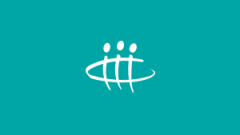 Published 26th January 2020
Shaun O'Leary, Janette Gale, Glen Volker, Pim Kuipers, Megan Dalton & Steven McPhail

Abstract
Introduction: Successful management of musculoskeletal conditions depends on active patient engagement and uptake of recommended health services and self‐management strategies. Clinicians have a strong influence on patient uptake behaviours. Both clinicians and educators need to recognise the clinician's influence on patient uptake as a specific clinical skillset to be professionally developed. To inform professional development strategies this study explored priority clinician attributes that underpin the clinical skillset of fostering patient uptake.

Methods: A three‐round Delphi process engaged relevant stakeholders including a professional panel (clinicians, health managers, education providers) and a patient panel. Panel members deliberated and reached consensus regarding key attributes required by allied health clinicians who manage patients with musculoskeletal disorders to optimize patient uptake behaviours. In the final round, panel members rated the importance of each attribute on a numerical rating scale.
Results: Overall 12 attributes were finalised. Both the professional and the patient panel provided a high rating of importance for all finalised attributes with 'patient centred communication' rated the highest importance (median scores 9.5–10/10) and 'contemporary electronics and media' rated the lowest (median scores 6–7/10).

Conclusions: There appears to be agreement on a basic inventory of clinician attributes which positively influence patient uptake when managing musculoskeletal conditions. Professional development and training programs for clinicians managing musculoskeletal conditions may need to consider discipline relevant aspects of these attributes to advance the development of clinicians in this aspect of professional practice to attain better patient outcomes.
Authors

Publication Type
Journal Article
---