How is this working for you? Early insights from a masterclass to advance frontline rehabilitation nursing research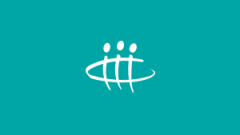 Published 24th January 2019
Letitia Burridge, Alison New, David Lewis, Jenny Kohlhardt, Tracey Tattam, Michele Foster, Melissa Legg.
Background:
Nurses more than ever have higher education, but are under-engaged with research vs. other health professionals
Nurse-led research is impeded by lack of experience, knowledge or skills, lack of insight into the complexity of the research process, and the perennial problems of being time-poor and having inadequate resources and support.
Stronger research capacity and culture can enable nurse-led, practice-relevant research and its dissemination
Rationale : Nurse-led research can improve the quality of rehabilitation care, and showcase rehabilitation nursing as a specialty.
Purpose: To assess the value and impact and experience of a research masterclass program for rehabilitation nurses.
Method: Mixed methods, pre-post evaluation.
Conclusion:
The workshop evaluations suggest the Masterclass supports a keen pre-existing interest in and desire for nurse-led rehabilitation research.
Participants remained highly interested in research, and their experience, confidence and opportunity increased between the workshops.
Participants remained committed to their research goals in a landscape that included opportunities for colleagues and their practice specialty
Authors

Professor and Deputy Director
Fill out your details to request the publication be emailed to you.
Publication Type
Journal Article
---