Integrated services and early intervention in the vocational rehabilitation of people with spinal cord injuries.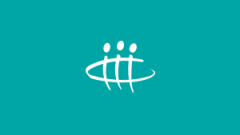 Published 2nd February 2017
J Bloom, P Dorsett, V McLennan
INTRODUCTION: The design was a narrative review. The objective of the study was to investigate the potential for early vocational rehabilitation (VR) interventions for people with spinal cord injury (SCI) in overcoming barriers in returning to work, and to pinpoint factors contributing to effectiveness in early VR intervention for this population. The setting was at Queensland, Australia.
MATERIALS AND METHODS: Synthesis of the findings of a literature search of online databases ProQuest and CINAHL, using keywords relating to the employment situation and VR of people with SCI. Themes were identified and analysed in accordance with the research objectives.
RESULTS: Despite increasing government commitment to the workforce and social participation of people with disabilities, Australians living with SCI have significantly diminished employment outcomes compared with the general population. Current VR approaches usually do not commence until some months post discharge, potentially missing a window of opportunity to preserve pre-existing employment or assist in vocational decision making. The review found that there are opportunities for enhancing VR service provision following SCI, namely integrating the VR programme within the primary rehabilitation team thus facilitating early VR intervention.
DISCUSSION: Emerging evidence shows promising results for early intervention in VR; however, questions remain regarding ideal intervention approaches, and it is clear that further empirical investigation is required to support the use of early intervention models post SCI. The study was sponsored by Motor Accident Insurance Commission (MAIC).
Authors

Publication Type
Journal Article
---