Integrating recovery-oriented and realistic evaluation principles into an evaluation of a Partners in Recovery programme.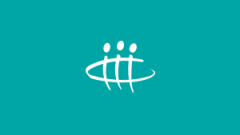 Published 28th September 2020
Harris P, Barry M, Sleep L, Griffiths J, Briggs L
Abstract: Partners in Recovery (PIR) was an Australian government initiative designed to provide support and service linkage for individuals with complex needs living with severe and persistent mental illness. This article reports the external evaluation process and approach that was undertaken of the Gold Coast Partners in Recovery initiative between September and December 2015 regarding the achievement of PIR outcomes. The evaluation of this consortia-based initiative was framed using principles of realistic evaluation and recovery-oriented practice. Numerous evaluations of similar initiatives have recently been undertaken, each adopting different approaches and methods in accordance with local needs and expectations. The incorporation of realistic evaluation with recovery-oriented principles in this mixed methods research design, however, offers a unique perspective. This can be used to inform future developments in evaluative practice particularly in the area of recovery-oriented services and/or partnership-focused, capacity-building initiatives.
Authors
Publication Type
Journal Article
---