Introduction to the Forum: Literacy in Autism—Across the Spectrum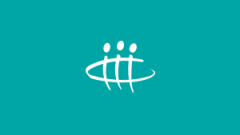 Published 18th January 2021
Marleen F. Westerveld and Jessica Paynter
Abstract
Purpose: The purpose of this article is to introduce the LSHSS Forum: Literacy in Autism—Across the Spectrum. The articles in this forum provide an overview of the current evidence related to literacy in autism spectrum disorder (ASD) from preschool to adolescence and highlight the high literacy needs of this population.

Method: This introduction provides an overview of some of the reasons why children with ASD are at risk of persistent literacy difficulties and a summary of the six articles included in this forum.
Conclusion: More research is clearly needed to better understand which factors contribute to the high literacy needs in this population. For now, based on the best available evidence, the authors in this forum provide clear clinical implications that should be highly useful for speech-language pathologists and other professionals involved in literacy assessment and intervention for children and adolescents on the autism spectrum.
Authors

Publication Type
Journal Article
---