Living with ongoing whiplash associated disorders: a qualitative study of individual perceptions and experiences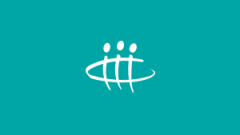 Published 15th December 2017
C Ritchie, C Ehrlich, M Sterling
BACKGROUND: Whiplash associated disorders (WAD) are the most common non-hospitalised injury resulting from a motor vehicle crash. Approximately 50% of individuals with WAD experience on-going pain and disability. Results from intervention trials for individuals with chronic WAD are equivocal and optimal treatment continues to be a challenge. It may be that traditional quantitative measures included in treatment trials have not captured the full benefits patients experience through participation in an intervention. The aim of the present study was to explore participant subjective experiences and perceptions of living with on-going WAD.
METHODS: Twenty-seven individuals with chronic WAD participated in a one-on-one, semi-structured individual telephone interview. All interviews were audio-taped, transcribed verbatim and data were analysed using an inductive thematic analysis process.
RESULTS: Two themes emerged that described the experience of living with chronic WAD. First, all participants described navigating the healthcare system after their whiplash injury to help understand their injury and interpret therapeutic recommendations. Participants highlighted the need to 'find the right healthcare practitioner (HCP)' to help with this process. Many participants also described additional complexities in navigating and understanding healthcare incurred by interactions with compensation and funding systems. Second, participants described a journey of realisation, and the trial and error used to establish self-management strategies to both prevent and relieve pain. Participants described trying to understand the impact of their initial injury in relation to the gradual realisation that there may be on-going residual deficit. Seeking information from multiple sources, including personal experience gained through trial and error, was important in the search for acceptable management strategies.
CONCLUSION: Recovery from a whiplash injury is an adaptive process and more than elimination of pain or disability, therefore may be different from common clinical patient reported outcomes. Early identification of patient understandings of pain, expectations of recovery, symptoms and therapy may help merge patient and HCP understandings. Additionally, helping individuals to recognise symptom triggers and develop appropriate strategies to minimise triggers may actively engage patients in their recovery. Finally, acknowledgement and validation of the whiplash injury by HCPs is seen by many as a necessary step in the recovery process.
Authors

Publication Type
Journal Article
---