POLICY OPTIONS: Home Modifications Services in Regional and Remote Settings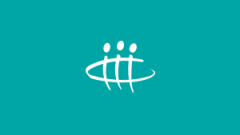 Published 31st March 2021
Report by Dr Grace Bitner and Prof. Michele Foster
This is a segment of the report below. Please request a copy of the full report at hopkinscentre@griffith.edu.au
Home modifications can be an important enabler for individuals with disability of all ages in achieving their life goals and aspirations, improving independence, and promoting health, well-being and quality of life
(Carnemolla & Bridge, 2016; Chiatti & Iwarsson, 2014)1. They can also be critical in helping individuals with disability exercise their rights to choice and control over where, and with whom they live (United Nations,
2007)2. In Australia, home modifications for individuals are funded by a range of organisations and bodies, from insurance agencies such as those associated with compulsory third party or workers compensation insurance (for example, the Motor Accident Insurance Commission, National Injury Insurance Scheme and iCARE), through to state and federal government programs such as the Commonwealth Home Support Programme, the Department of Veterans Affairs, and the National Disability Insurance Scheme.
Planning and prescribing home modifications can be a complex task generally undertaken by professionals with specialist expertise such as Occupational Therapists (OT's). The complexity of this work can be further increased by a range of contextual factors such as: the potentially large number of stakeholders with whom they collaborate; and wider policy and practice frameworks set forward by funding bodies(Russell, Ormerod, & Newton, 2018)3. Under many funding schemes in Australia Occupational Therapists (OT's) are tasked with prescribing, and to varying extents managing the process of, home modification works in conjunction with builders and other industry professionals. For those professionals who do home modification work regionally (and the individuals seeking the modifications), this work can increase in complexity due to a range of factors
associated with the location. Researchers at The Hopkins Centre recently conducted a study aimed at better understanding key aspects of the work that home modification professionals undertake (refer methods section for study description).
Acknowledgements:
The Valuing Home Modifications study is funded by The Motor Accident Insurance Commission (MAIC).
Request a copy of the full report via email from hopkinscentre@griffith.edu.au
Authors

Professor and Deputy Director
Fill out your details to request the publication be emailed to you.
---
Back to Project