The feasibility of using mouthpiece ventilation in the intensive care unit for post-extubation breathing support after acute tetraplegia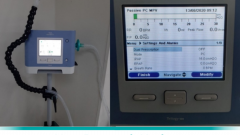 Published 17th April 2023
Mouthpiece ventilation offers post extubation breathing support for people with new spinal cord injuries. This feasibility study demonstrated that intensive clinical support is initially required to educate clinicians and patients to utilise this mode of on-demand non-invasive ventilation.
Clinicians reported it to provide a useful adjunct to ICU treatment and hence it warrants further investigation to determine the impact on extubation timing and success for this patient group.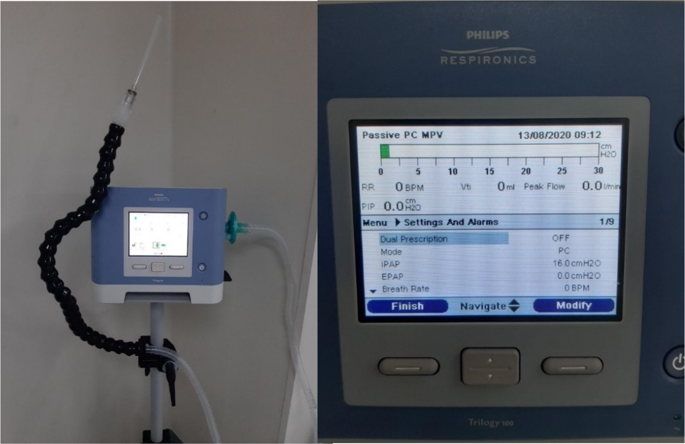 Abstract
Study Design: A prospective cohort of patients with acute tetraplegia.
Objectives: This study aimed to determine the feasibility of using mouthpiece ventilation (MPV) in the intensive care unit (ICU) for patients who are extubated after suffering an acute cervical spinal cord injury (CSCI).
Setting: ICU, Princess Alexandra Hospital, Brisbane Australia.
Methods: New admissions to ICU in the 14 months between April 2017 and June 2018 with a CSCI who underwent intubation were assessed for inclusion. MPV was provided to consenting participants (who were deemed likely to be able to maintain ventilation on their own) at the time of extubation and was utilised in addition to standard care while participants were awake. MPV settings, usage, and support hours to educate and facilitate MPV were collected. Feedback from participants and clinical staff was gathered throughout the study. Pre- and post-extubation measures of forced vital capacity (FVC), the frequency of endotracheal suction of sputum, and gas exchange using ventilation-perfusion ratios were recorded along with the incidence of reintubation.
Results: Fourteen participated in utilising MPV with 16 episodes of extubation. The average time per participant to have MPV titrated and bedside data collected was 178 minutes. Data from 16 episodes of extubation have been included. Three of the 14 participants failed initial extubation. Feedback from participants and clinicians has been positive and constructive, enabling MPV settings to be adapted to the person with acute CSCI during this pilot study.
Conclusion: MPV is feasible to use post-extubation for people with CSCI in ICU. Pressure control mode MPV was deemed the most suitable for newly extubated acute CSCI patients. Intensive clinical support is required initially to provide education prior to MPV, and at the time of extubation for both patient and treating clinicians. Both report it to be a useful adjunct to ICU treatment.
Authors

Physiotherapist, Spinal Injury Unit, PAH
Fill out your details to request the publication be emailed to you.
Publication Type
Journal Article
---
Back to Project