The lived experience and patient-reported benefits of yoga participation in an inpatient brain injury rehabilitation setting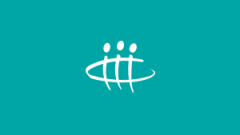 Published 16th December 2019
Rebecca Seeney & Janelle Griffin

Context: The multifactorial benefits of yoga have been well documented in the literature, with the integration of yoga therapy into healthcare being an emerging field. In general, yoga therapy programs are utilized in the community as an adjunct to other therapy. At present, limited rehabilitation units routinely incorporate integrative therapy options within a hospital environment.
Aims: The aim of this study is to explore the lived experience and patient-reported benefits of yoga in an inpatient brain injury rehabilitation setting.
Settings and Design: Thirty-one participants were recruited to the study after voluntarily participating in a yoga class within an inpatient brain injury rehabilitation unit of a major metropolitan hospital. Yoga sessions were held weekly for 60 min and consisted of a modified Hatha yoga style. This was a mixed-methods, quasi-experimental one-group pretest–posttest study.
Methodology: Quantitative data were collected to measure perceptions of relaxation and well-being before and after yoga classes, along with the satisfaction of the class. Semi-structured interviews were utilized to collect qualitative data of experiences and perceptions associated with yoga participation.
Statistical Analysis Used: Thematic analysis was completed for qualitative data. Quantitative data were analyzed using nonparametric statistical methods, and descriptive statistics were also provided.
Results: The benefits described by participants are reported in this paper. These include improved relaxation, physical well-being, emotional well-being, being present, and self-awareness.
Conclusions: This study describes the personal benefits experienced from regular yoga participation within an inpatient rehabilitation setting.
Authors

Advanced Occupational Therapist BIRU
Publication Type
Journal Article
---