Improving NDIS for First Nations communities and Rural and Remote Queenslanders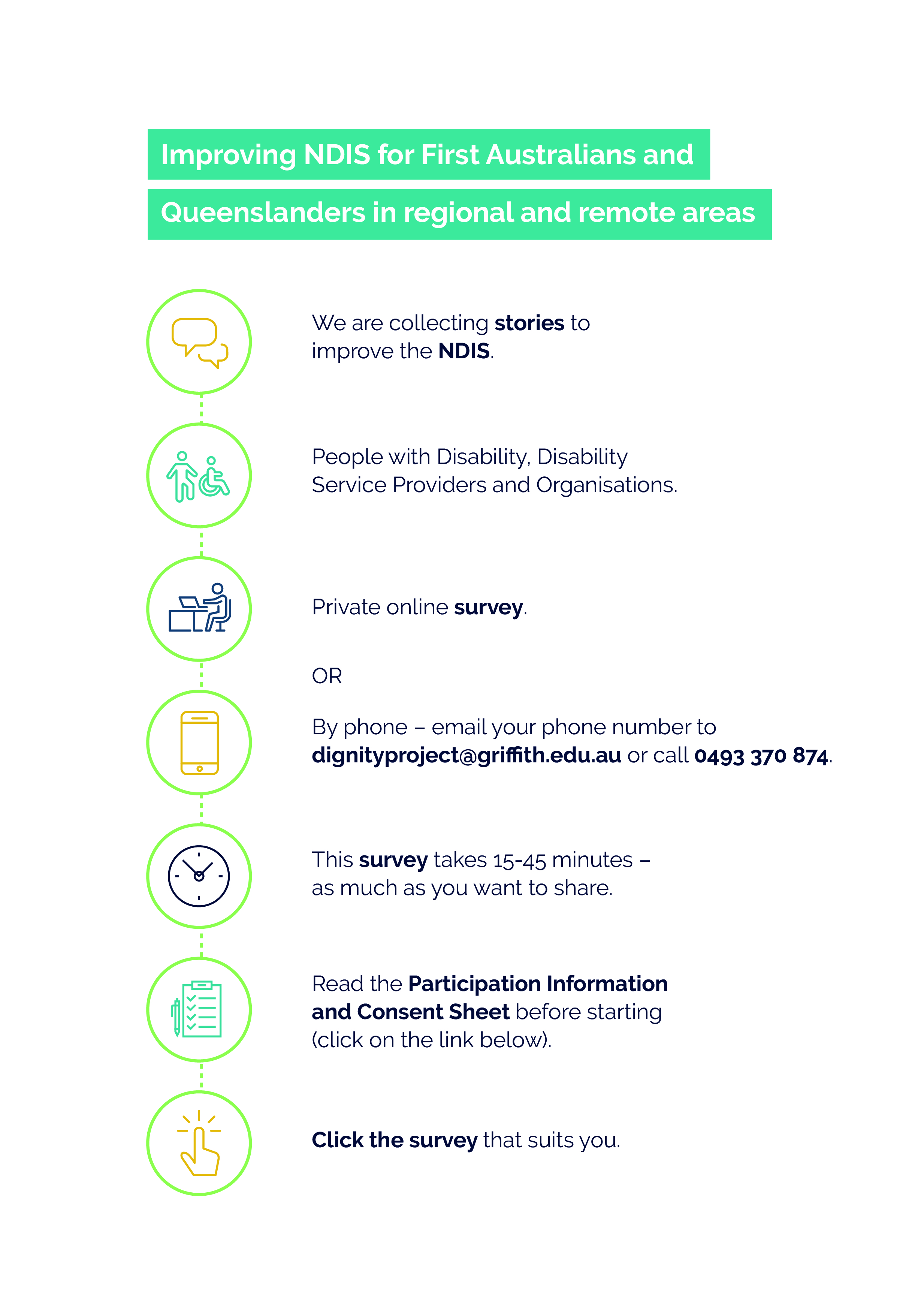 Please read the Participant Information and Consent sheet before completing the survey.
Participant Information and Consent Sheet
We acknowledge and pay our respects to the Traditional Owners of the land on which we live and work. We recognise that Aboriginal and Torres Strait Islander people are the first people of Australia and the Traditional Owners of its land and waters. We pay our respect to Elders, knowledge holders and leaders past, present and emerging. Always was, always will be Aboriginal land.