International Wheelchair Day, 2023
On 1 March, Griffith University's Inclusive Futures and The Hopkins Centre are collaborating to celebrate International Wheelchair Day. International Wheelchair Day is an annual day of events and activities which take place around the world. It is an opportunity for wheelchair users to celebrate the positive impact a wheelchair has on their lives.
Since it was first launched in 2008, celebrations have taken place across the globe. The Aims of International Wheelchair Day are:
To enable wheelchair users to celebrate the positive impact a wheelchair has in their lives.
To celebrate the great work of the many millions of people who provide wheelchairs who provide support and care for wheelchair users and who make the World a better and more accessible place for people with mobility issues.
To acknowledge and react constructively to the fact there are many tens of millions of people in the World who need a wheelchair, but are unable to acquire one.
Inclusive Futures: Reimagining Disability
Griffith's Inclusive Futures: Reimagining Disability research alliance seeks to deliver innovative solutions and shape policy to improve quality of life for wheelchair users, and others with disability and disabling conditions through sport, recreation, education and work, and communities that promote health, wellbeing and social connection.
We aim to work with people with disability to create products, services and places focused on reducing impairment and increasing participation in a reimagined, inclusive society.
Of our Engagement Council is made up of nine (9) community leaders with disability–who are ambassadors and advocates that guide our research towards meaningful positive impact for people with disability. Of our nine Council members, five (5) are wheelchair users. In the blog that follows, they shared what International Wheelchair Day means to them.
The Hopkins Centre
The Hopkins Centre is passionate about creating supportive community-based and service-delivery environments for wheelchair users, their families and carers, through evidence-based knowledge and its translation into practice. Our ability to approach complex challenges of disability and develop rapid rehabilitation solutions, is enhanced by our interdisciplinary and cross-sectoral teams and networks.
A cornerstone of all our work, is that we center the lived experience of people with disability, collaborating meaningfully and co-designing solutions which uphold dignity and respect. One way we center the experiencial knowledge of people with disability is through our Ambassador Council, which promotes citizen engagement in research, with many projects either being led by citizen researchers or involving active citizen engagement. The Ambassador Council members work with THC researchers to ensure our research is in line with the needs of those who use disability and rehabilitation services, and address topics of relevance and importance to the community with lived experience. Justin Hua is one of our Citizen Ambassadors and a co-researcher at the HabITec Lab.
Lisa Cox
Speaker, Media Professional & Griffith University Inclusive Futures: Reimagining Disability Engagement Council Member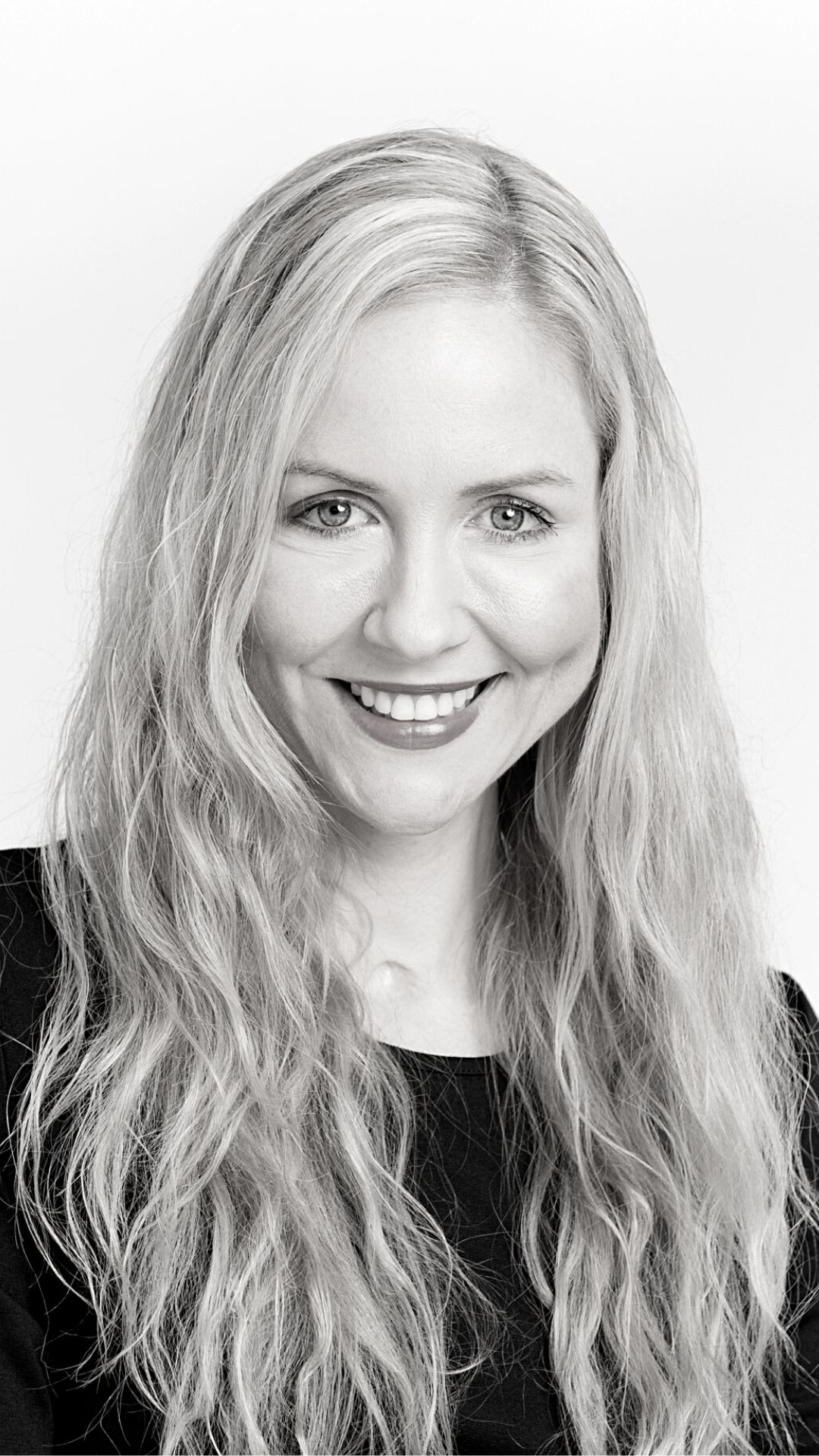 "We need to rephrase the way wheelchairs are spoken about so that the general public can reimagine what is possible for the life of a wheelchair user. I acquired my disabilities nearly two decades ago, and when the wheelchair was presented to me, it was done so in a way that made it clear that they (the staff) thought my life would be 'less than' as a wheelchair user, than if I was walking. Around me, pop culture indirectly referenced a wheelchair as burdensome and a limitation on my freedom. However, in my personal experience, I am safer, more independent and more free in a wheelchair than I ever was when I tried to walk. Those wheels have taken me around the globe, around the gym and down the aisle. Words have power, so it's important for our media to stop using words like 'confined to a wheelchair' and 'wheelchair-bound' that only add to the stigma experienced by many people with disability."
info@lisacox.co | www.lisacox.co | IG lisacox.co
Michael Dobbie-Bridges PLY
Griffith University Inclusive Futures: Reimagining Disability Engagement Council Member, Paralympian & Strategic Advisor (Disability) APM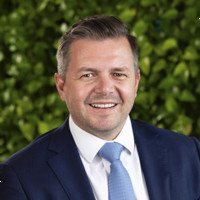 "International Wheelchair Day provides an opportunity to reflect on all the journeys that my wheelchair has allowed me to go on. For me this year has a little extra meaning because in a few days' time, I will actually be celebrating using a wheelchair for exactly 50% of my life. In that time, having a wheelchair has allowed me to contribute to my community, be part of the workforce, spend time with my loved ones, represent my Country on the world stage and travel to many many places. I think it's also important to reflect on the advancements in technology in that time, now custom made in every sense, lighter and stronger and with more accessories (hello power assist!!) that enable me to have a better quality of life."
Dr Dinesh Palipana OAM
Inclusive Futures: Reimagining Disability Engagement Council Chair, Doctor, Lawyer & 2021 Australian of the Year (Qld) and The Hopkins Centre Ambassador Council Member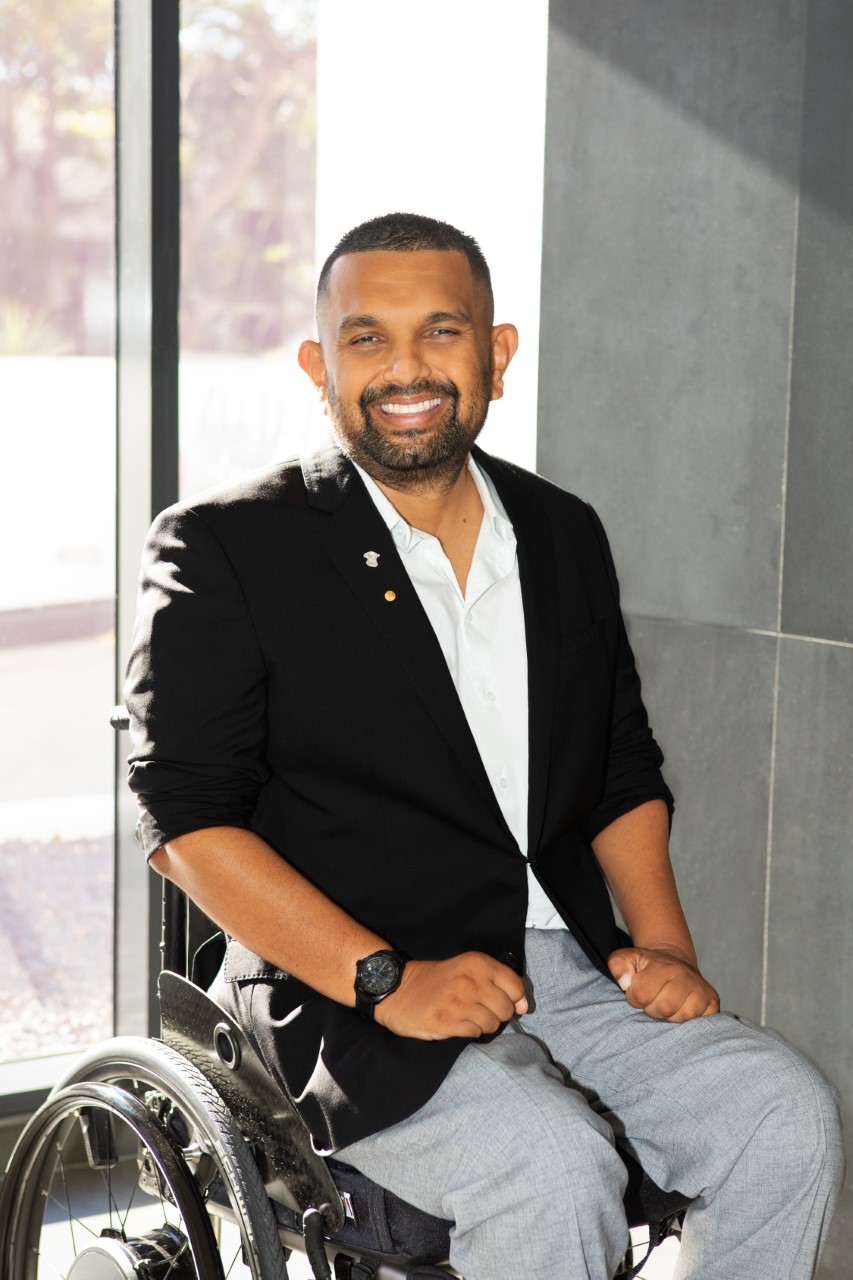 "I was at an event for children when a little girl asked during question time, "do you use a wheelchair because you think it's cool?" There's a lot to unpack in her question. But, in amongst all of that, to this little girl, a wheelchair is cool. I think that's just gravy."
Daniel Clarke
Inclusive Futures: Reimagining Disability Engagement Council Member 2021 Young Australian of the Year (Qld) & Co-Founder Tears in the Jungle
"As a person with a disability who has been in a wheelchair for most of my life, I recently was asked by a friend, "if I could have the option to not have my wheelchair, would I take it?". My friend assumed I would give everything away at a chance of not needing my wheelchair. However, the answer for me is a quick and simple 'No, I wouldn't change it even if I could'. My wheelchair is part of my identity and while it has never defined who I am, I have been fortunate to experience so many opportunities I believe I would not have had if I wasn't in a wheelchair. For me, my wheelchair is a means to an end, it makes me unique, and people want to listen to what I have to say on issues I am passionate about. There is no good or bad things about being in a wheelchair, it's just different and as society becomes more inclusive, we are able to embrace our difference and to be proud of the person you are and what makes you, you."
Justin Hua
The Hopkins Centre and HabITec Citizen Ambassador and student, Diploma of Counselling, TAFE Queensland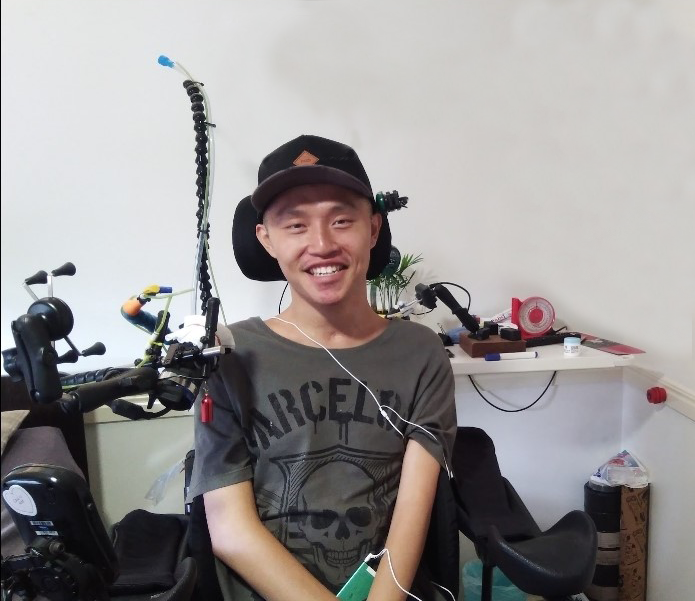 Justin Hua (Jay) is a Citizen Ambassador for HabITec at the Hopkins Centre, Griffith University. Justin has been a quadriplegic using a wheelchair for over 7 years.
"Prior to my accident, I was an apprentice mechanic who enjoyed working on cars and going on long drives with mates. I had two 90's Honda Civics, a 02 Commodore and a 1971 VW Bug (not all at once though)."
"One positive impact being a wheelchair user has had on me, is that I now appreciate how amazing it is to live in this country and how nice it is to be able to go out and enjoy different things without having to worry too much about having access – granted, there are some exceptions. Also, the companion card is great."
"Recently, I went to see Hamilton at QPAC with my friend and the staff there are really helpful and friendly. The next week we went to see a Candlelight Quartet performance at St John's Cathedral, which had me concerned about wheelchair access, as it was an older building. But lo and behold, accessibility was fine. The view from my seating area however, was obstructed by one of the columns that supported the roof. I asked my friend to check if we could move to the middle of the aisle seat where the view would be clearer. A minute or two later, he came back and moved us to the left side of the front of the stage. He then tells me the guy he asked wasn't sure if we'd be blocking people and then one of the staff ladies said "those seats up there are empty, why don't you seat them up there? This experience was definitely a win and greatly appreciated."
"If I could give a younger version of myself advice about being a wheelchair user, it would be to spend "the extra time to test ride/drive a new wheelchair and see how it feels, and to be patient during the setup. It would also include gathering a team around you, people that support or inspire, and for me, these people include "my brother Wil, all of the staff at the PA Hospital (Cleaners, Doctors, Nurses, OT's, Paramedics, Physios etc.) As well as all the carers, friends and family of wheelchair users."
Comments