Practice Evidence for Effective Rehabilitation
The first issue of PEER Review has been released!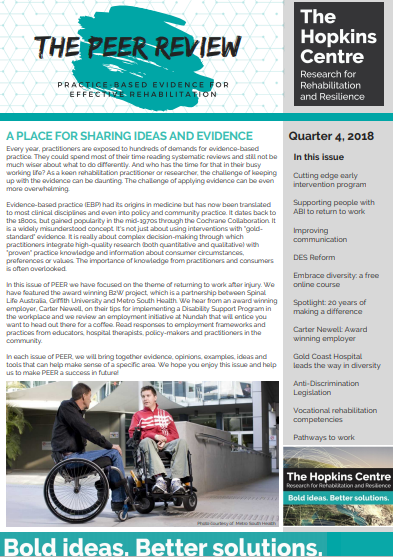 Click HERE to view.
PEER Review will be released shortly on a quarterly basis. The Review will provide a summary of major systematic reviews of relevance to rehabilitation and resilience as well as highlighting bold ideas, better solutions in research, evidence & experiences from interdisciplinary front-line practice.
Keen to get this publication straight to your inbox and stay on the cutting edge of knowledge! Subscribe NOW