Mandy Nielsen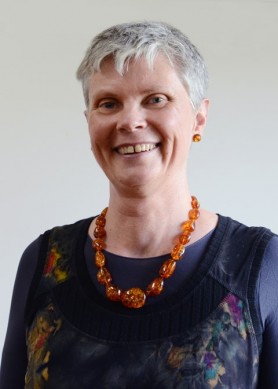 Mandy Nielsen is the Research and Development Officer for the Acquired Brain Injury Transitional Rehabilitation Service (ABI TRS) in the PAH Division of Rehabilitation, and recently completed the Service User Engagement Strategy Project for the Division. She has a social work background and completed her PhD on the social context of living with chronic pain in 2009. Dr Nielsen has an academic research background in the lived experience of chronic pain conditions, and in enabling consumer participation in the development of health education resources. She has a strong interest in qualitative research methodologies, health literacy, and how to meaningfully involve service users in the development and evaluation of health services and research. In her current role, Dr Nielsen is responsible for managing the evaluation of the ABI TRS, and developing research capacity within the service.
Publications since 2016:
Setchell, J., Costa, N., Ferreira, M., Makovey, J., Nielsen, M. & Hodges, P.W. (In Press). What constitutes a back pain flare? A cross sectional survey of individuals with low back pain. Scandinavian Journal of Pain.
Nielsen, M., Jull, G. & Hodges P.W. (2016). Designing an online resource for people with low back pain: health-care provider perspectives. Aust J Prim Health, 22(2), 10.1071/PY14131
View All »
My Podcasts
Published 4th December 2018