Trajectories of Rehabilitation across Complex Environments (TRaCE): design and baseline characteristics for a prospective cohort study on spinal cord injury and acquired brain injury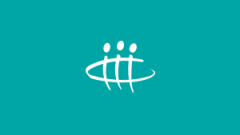 Published 15th October 2019
Melissa Legg, Michele Foster, Sanjoti Parekh, Mandy Nielsen, Rachel Jones, Elizabeth Kendall, Jennifer Fleming & Timothy Geraghty

ABSTRACT

Purpose: Trajectories of Rehabilitation across Complex Environments (TRaCE), a consented prospective cohort study, addresses a critical need to better understand access to the healthcare system after acute treatment and specialist inpatient rehabilitation for acquired disability. It is expected that this study will produce new knowledge on access to healthcare through the linkage of administrative, survey, and spatial datasets on the one cohort. This paper outlines the study design and baseline characteristics of the cohort.
Methods: The TRaCE cohort is comprised of 165 inpatients who are currently being followed up for 12 months after discharge from specialist rehabilitation for acquired brain injury (ABI) and spinal cord injury (SCI). This project combines a data linkage framework on health service use with a prospective survey on psychosocial wellbeing, geographical information systems to examine spatial accessibility to services, and qualitative interviews with a sub-cohort on experiences of service access.
Conclusion
Ultimately, TRaCE will have strong translational impact on strategies for more targeted interventions to improve the healthcare system and support individuals with acquired disabilities in the long-term.
Authors

Professor and Executive Director

Professor and Deputy Director

Research Fellow, Data informatics and Epidemiology

Publication Type
Journal Article
---