Making complex interfaces work for the National Disability Insurance Scheme (NDIS)
About the Project
This project will provide evidence about the organisational networks and front-line practices and choices that contribute to an efficient and fair system for NDIS participants. By understanding how reasonable and necessary supports are being worked out, it will uncover successful collaborative practices as well as interface tensions and gaps. It will also pinpoint where coordination incentives and supports are needed to safeguard efficiencies and choice. The study involves two phases conducted over three years (2019-2021) and employs a multidisciplinary, translational design incorporating case study methods and innovative digital research tools to gain a range of perspectives from organisations, service delivery personnel and NDIS participants. The findings are expected to contribute to an efficient and sustainable NDIS for the wellbeing of Australians with disability and their families.

This project is funded by a three year Australian Research Council Discovery Program grant

Click here to download Project Flyer
Research team
Prof Michele Foster (CI), The Hopkins Centre
Prof Karen Fisher (CI) , UNSW Sydney
Prof Catherine Needham (PI), University of Birmingham
Dr Eloise Hummell (RF), The Hopkins Centre
Ms Alyssa Venning (RA), The Hopkins Centre
Ms Samantha Borg (RA), The Hopkins Centre

Reference Group
A Reference Group has been established to support the direction, information sharing, analytical insights and dissemination opportunities of the project. Group members are included from consumer advocacy organisations, non-government and government organisations. The Reference Group will meet three times per year over the course of mid-2019 to end 2021.
Reference Group Members are from the following organisations:
People with Disability Australia
Queenslanders with Disability Network
National Disability Services
Metro South Health
Endeavour Foundation
Open Minds
Spinal Life Australia
Multicap
Department of Social Services
National Disability Insurance Agency
Disability Connect Queensland
Federation of Ethnic Communities' Councils of Australia
Discussions are being held with other organisations on potential representation.


Project Outputs
Key Messages - Making complex interfaces work for the NDIS, November 2021
Research Report - Making Complex Interfaces Work for the National Disability Insurance Scheme (NDIS), November 2021
Summary report of the NDIS participant survey, July 2021
Policy Options document, Finding a niche in the NDIS, An organisation perspective, October 2020
Policy Options document, Support coordination in the NDIS. October 2020
The Hopkins Centre submission to the Queensland Productivity Commission Inquiry into the NDIS market in Queensland, October 20
Key Message document, Analysis of online organisational networks and relationships in the NDIS, September 2020
Two papers were presented at the Australian Social Policy Conference (ASPC), hosted by the University of New South Wales, 9-11 September 2019.
One paper was presented at the Bold Ideas, Better solutions symposium hosted by The Hopkins Centre on 18 October 2019



Click HERE to download the key messages for online and social media use by organisations relevant to the NDIS,
or view the documents below.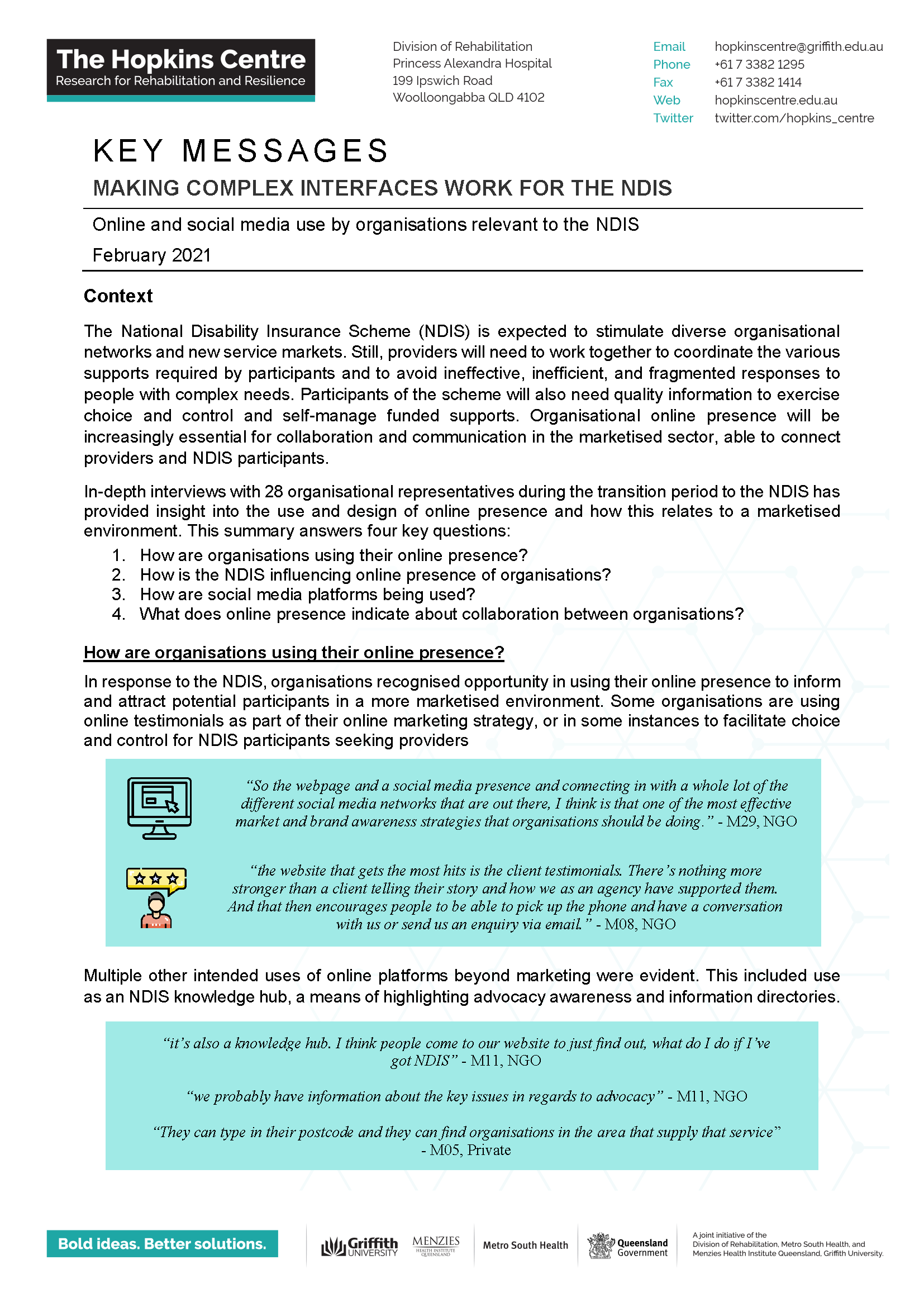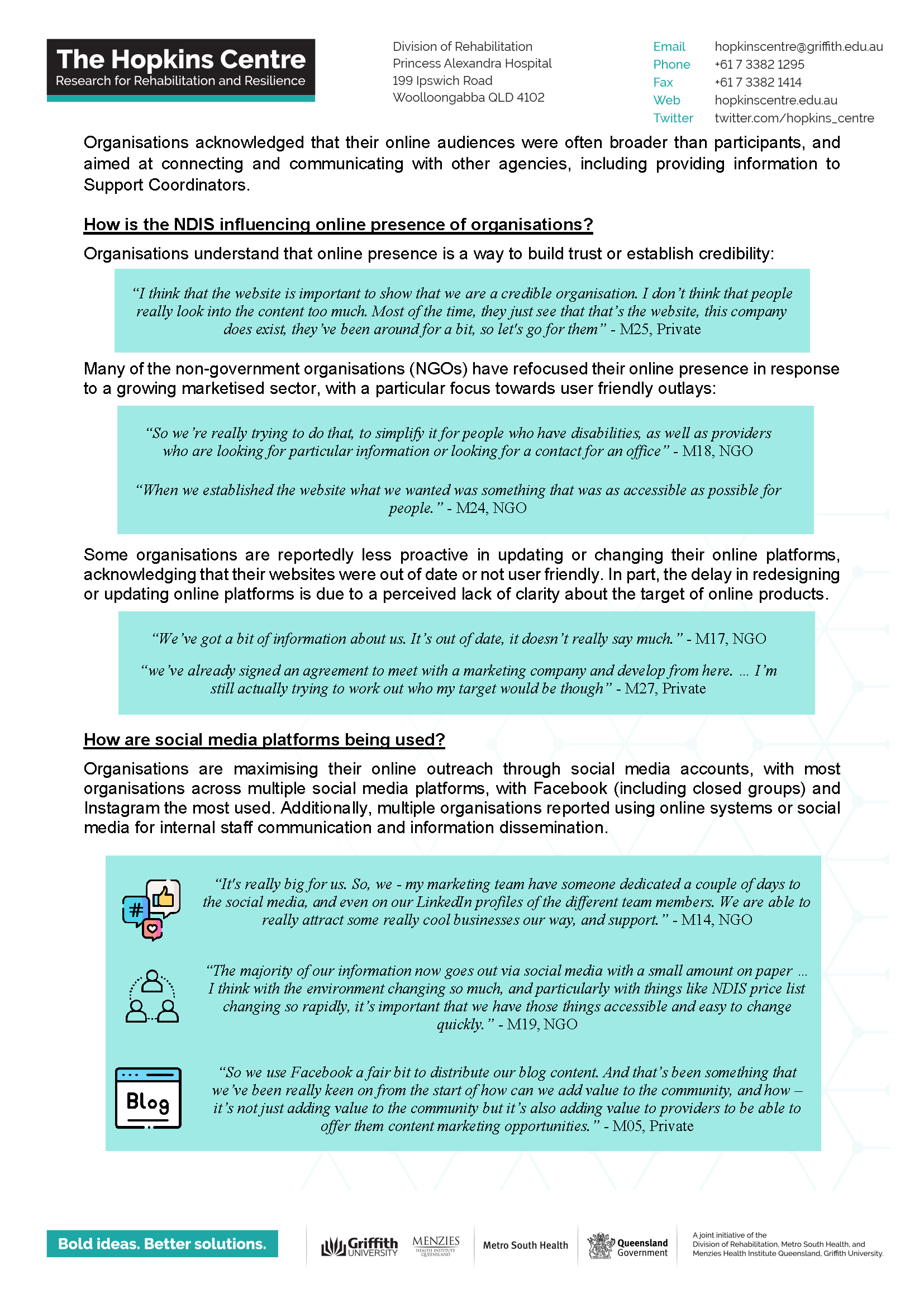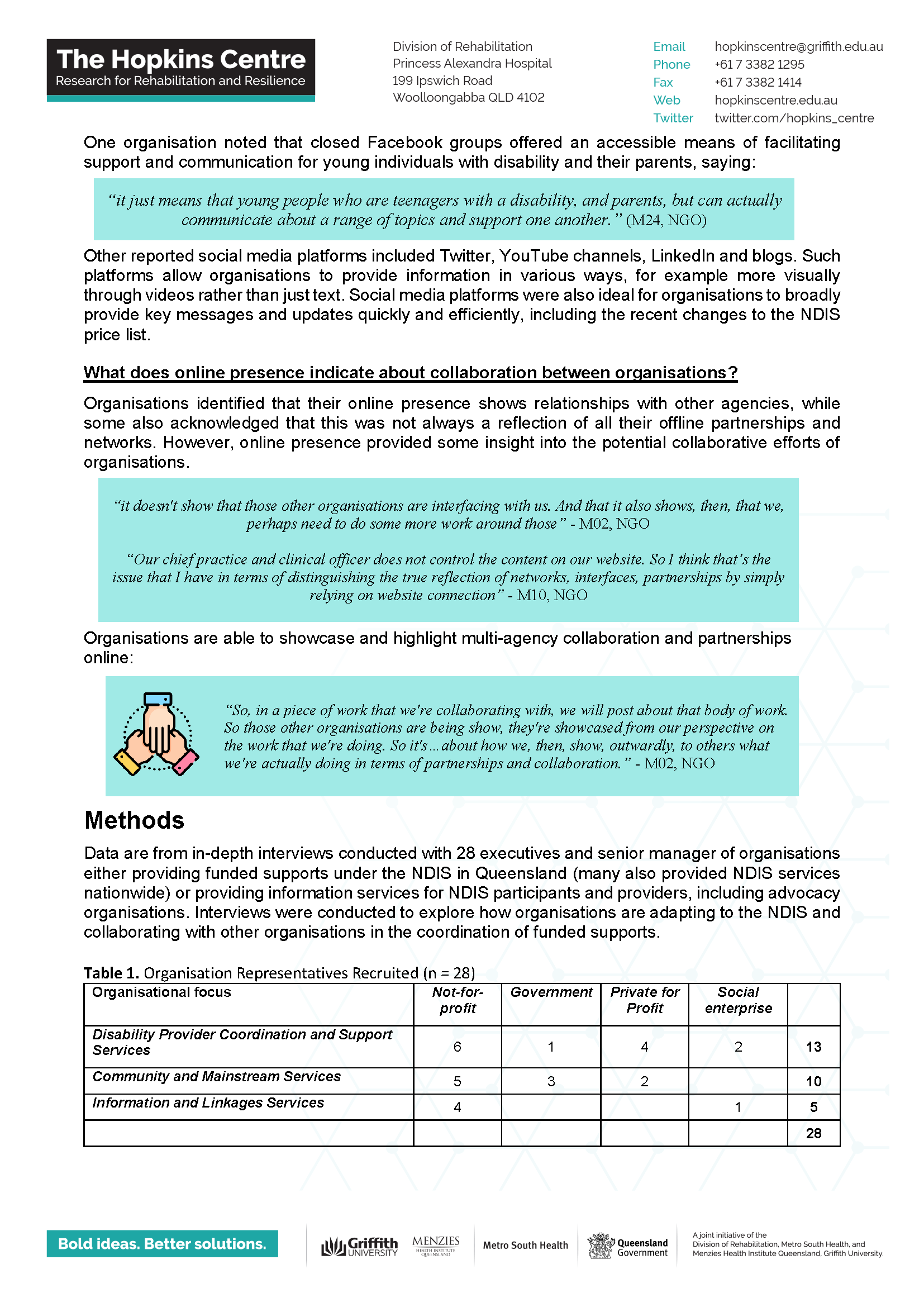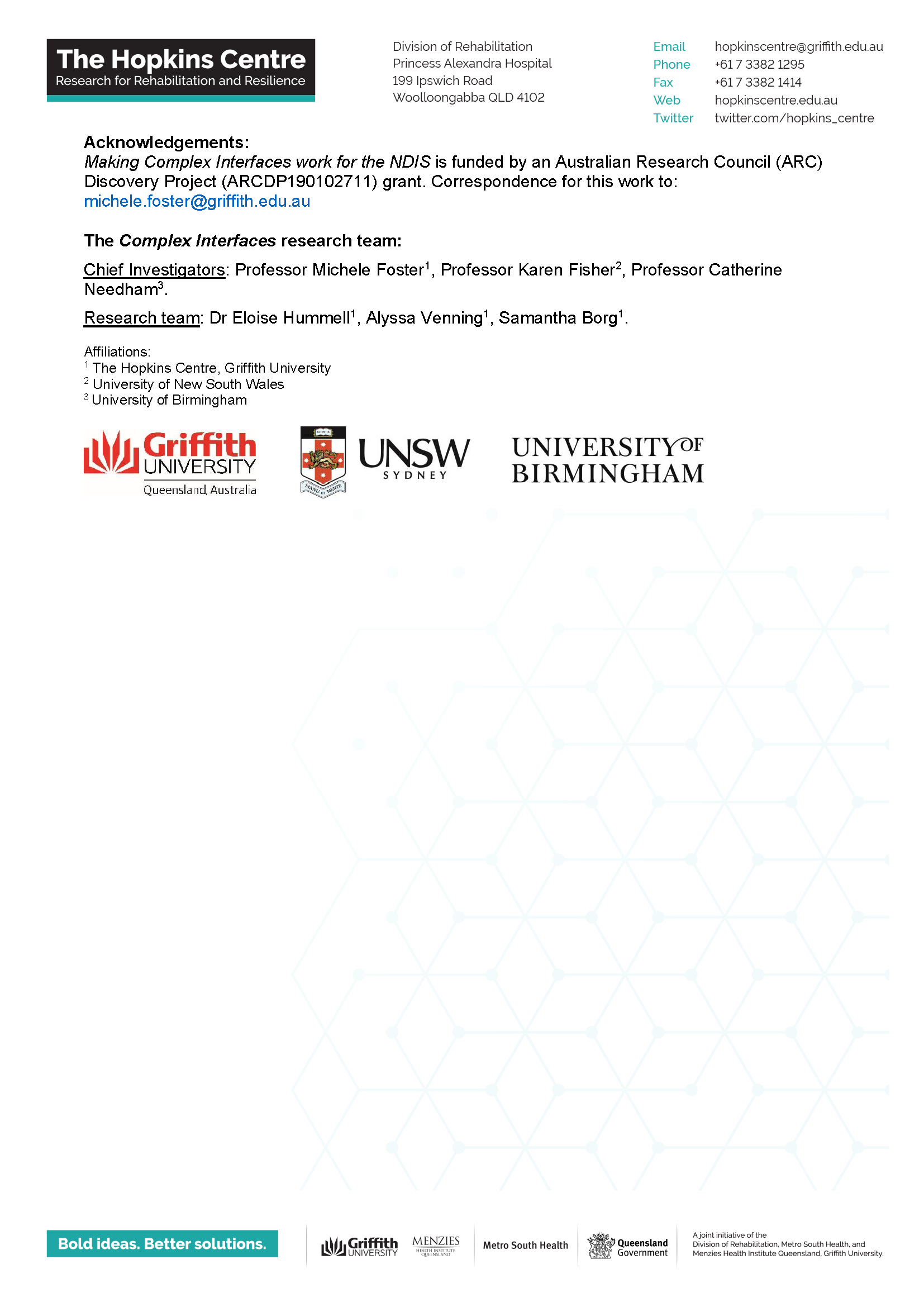 Study Component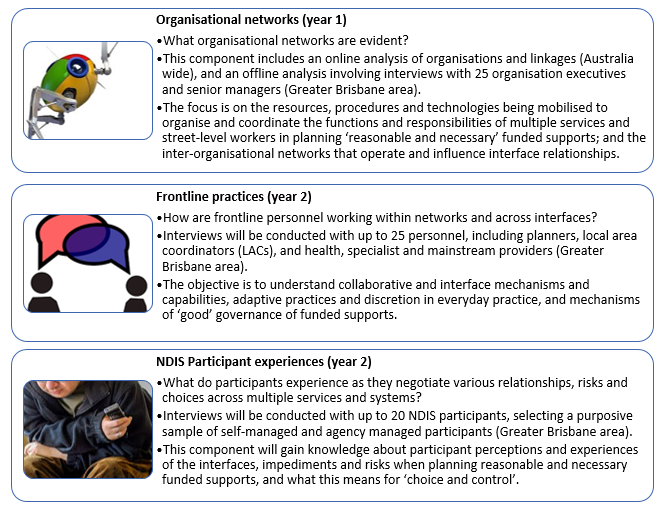 ---
View All Researchers
Researchers

Professor and Deputy Director